Facts and Figures
Once again Merityre lead the field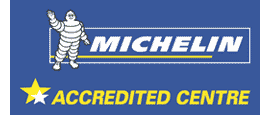 Merityre Specialists Ltd Andover branch was the first in the UK to display the new Michelin Accreditation sign. Merityre's Woking branch was the second to gain this accolade, and Farnham, Kingston, Bagshot and Leatherhead followed soon after. A number of other branches are currently being audited by independent inspectors.
Michelin has determined new standards of performance and to achieve recognition Michelin Accredited Centres have been independently assessed to meet these new criteria. Centres must provide professional customer relations, clean and comfortable premises and guaranteed prices and workmanship.
Substantial investment has been made by both parties in this campaign to create a clear level of integrity and trust - the key complaint in many automotive customer surveys.
The unique signage of the select Michelin Accredited Centres provides the consumer with the assurance that their purchase enquiry will be treated professionally throughout with:
staff who have thorough product knowledge
published pricing information
ample parking and service facilities
Michelin's reputation backing this important reference for tyre buyers, just as the Michelin Guide has done for diners and hotel visitors for over a century.
"
Customer expectations of service are rising. A visit to a Michelin Accredited Centre will now be a more rewarding experience with better trained staff, improved customer facilities and a thoroughly professional service. We have especially recognised that these outlets need to be more female friendly as women are a major buying group representing 40% of the UK market - the highest in Europe . Our mystery shopping will ensure these high standards are maintained as the network grows. For the Dealer, higher standards mean more customers and more repeat sales. It all makes very good, modern business practice.
"
Jonathan Brett, Programme Development Manager for Michelin UK
It is hoped that the new Accreditation standard will achieve the same recognition as a Michelin Star has done in the Restaurant world - instant recognition of quality products and service.
In addition to Michelin Accreditation, five Merityre branches are "GOLD" approved Pirelli Performance Tyre Centres, able to offer the highest levels of service to performance car drivers.
The combination of local service from Merityre branches with the backing and approval of two of the world's leading tyre manufacturers, with audits carried out by independent parties, must surely ensure a level of reassurance for today's tyre buyer that would be hard to find elsewhere.
Merityre achieve Gold Standard in the Pirelli Performance Centre Scheme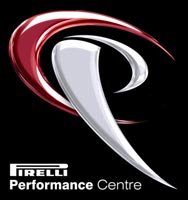 In addition to Michelin Accreditation 10 Merityre branches are approved Pirelli Performance Tyre Centres to Gold or Silver standard.
Consisting of just 50 tyre centres in the whole of the UK the PPC concept was established by Pirelli at the request of a prestige car manufacturer to whom they supply their tyres as original equipment. Jaguar wished to ensure that their customers could enjoy the same high standards of service when replacing tyres as they were able to offer for car servicing through their dealer network.
Pirelli thus approached key tyre distributors around the country, and the small elite network of just 50 centres throughout the UK came into being. These tyre distributors have to achieve, and maintain, an exceptionally high standard of technical ability in order to qualify, and are audited regularly by Pirelli engineers to ensure that these standards are adhered to.
There are three levels of accreditation - silver, gold and platinum. The one and a half hour audit inspects every aspect of a depot's performance, to ensure that the correct equipment and working practices are used to ensure the best possible level of service to the motorist.
For further details on the Pirelli Performance Centre scheme please contact Merityre's Head Office on 01264 333533, or by email to contact@merityre.co.uk
Other Merityre Facts and Figures
Merityre's annual export sales alone exceed £3.5 million
Our oldest branch - Sunbury - has sold over 700,000 tyres
Merityre's Andover warehouse can hold some 60,000 stock items
The company fits over 35,000 exhaust parts every year
If laid end to end, these would stretch for over 33 miles!
Merityre arranges the environmentally friendly disposal of over 200,000 tyres each year
Merityre has sold tyres to places as far away as Raratonga in the Pacific and Ascension Island in the Atlantic
Buy Tyres Online and find the best deals!
Buy Online
BUY


TYRES
BOOK


AN MOT
BOOK


A SERVICE
BUY


BATTERIES
MOBILE

TYRE FITTING

available in the Surrey area