From Thursday 27th January, a loosening of government restrictions in England means the wearing of face coverings and is no longer mandatory. However, the government recommendation remains to wear face masks in indoor environments.
With this in mind, we will be respectfully encouraging our customers to voluntarily maintain the same safety measures of face masks and social distancing that, to date, have kept both our staff and fellow customers so secure. We have asked our staff to adopt the same principles.
Please see below our latest COVID-19 guidance for when you visit one of our branches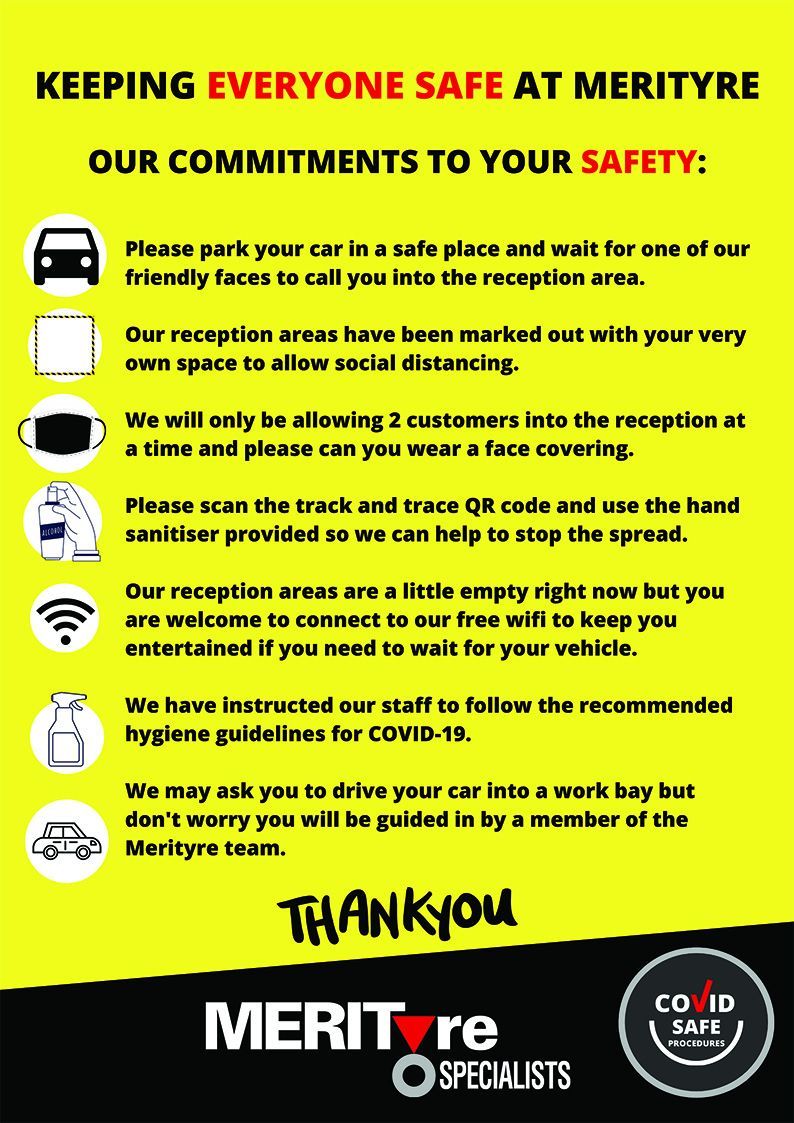 All branches are open as normal Monday – Friday 8am – 6pm and Saturday 8:30am – 5pm (except Wantage, Southfields, Bookham and Hook).
Visit our locations page to find your nearest branch.
If you have any queries please email us at contact@merityre.co.uk.
Thank you for continuing to support us.