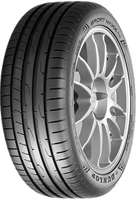 Sport Maxx RT 2
A champion in grip and steering precision
Providing enhanced cornering grip and increased steering precision, the Dunlop Sport Maxx RT 2 is an ideal high performance tyre choice for dynamic drivers. Designed with specialist power braking blocks, which maintain high stiffness when the brakes are applied, this tyre works to retain optimal contact with the road when braking. This ensures that the tyre retains shape and results in shorter braking distances at high speeds for optimal safety and performance.
The Dunlop Sport Maxx RT 2 provides enhanced cornering grip on wet and dry surfaces thanks to its flatter tread profile and an optimal level of rubber to road contact. In addition, its asymmetric tread design works to enhance stability and precision on wet and dry surfaces.
Reduced diameter and coating enables the tyre to be closer to the road for increased feedback and steering precision
Specialist groove arrangement works to enhance aquaplaning resistance
A dual silica compound improves acceleration performance and promotes low wear and tear
SportMaxx Race
Exceptional dry grip – on and off the track
A summer tyre designed to maximise your track performance, the SportMaxx Race is the best fit for high performance vehicles and dynamic drivers. Derived from Dunlop Motorsports technology, this tyre has been constructed using a high grip racing compound which offers exceptional levels of road adherence and braking ability.
Thanks to a hybrid overlay, the SportMaxx Race delivers precise steering and handling stability. This is because this overlay limits tyre distortion at high speeds and it is this maintenance of tyre shape which helps the tyre to remain stable. The SportMaxx Race also offers an enhanced cornering grip due to high angle ribs which increase lateral stiffness and result in improved control.
High grip racing compound offers superb levels of dry grip and high braking performance
Hybrid overlay enhances steering and stability
High angle ribs and massive outer shoulder blocks result in an enhanced cornering grip
Asymmetric tread design helps to reduce the risk of aquaplaning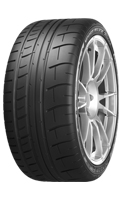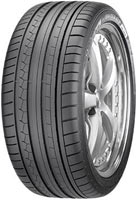 SP Sport Maxx GT
An ultra high performance tyre for outstanding dry handling and high speed stability.
Designed directly around Dunlop's innovative Touch Technology®, the SP Sport Maxx GT tyre delivers superb handling. The asymmetric tread ensures precise steering and stability, keeping you in control with outstanding road feedback. The optimised tread pattern and a flatter profile translate to the tightest connection to the road, while the reduced land to sea area gives more precise steering and stability.
The new Hybrid Overlay Bandage (HOB) helps limit tyre distortion, even under high-speed conditions. The Multi Radius Tread Technology creates a smoother transition between tyre shapes as they change for straights and bends. The advanced carbon black compound increases dry grip.
Touch Technology® for exciting, responsive performance
Latest asymmetric tread design for unparalleled steering and stability
Ultimate cornering and handling
SP Sport 2000/2000e
Enhanced handling for dynamic drivers
The SP Sport 2000/2000e offers an exceptional driving experience for high performance vehicles. This tyre can perform in all summer conditions, excelling in wet weather. This is due to its tread pattern which features a large number of tread blocks which create a hydro evacuation channel. This allows for the rapid dispersal of water from the tyre and reduces the risk of aquaplaning.
Built using Dunlop's new Hybrid Overlay Technology, this tyre greatly reduces tyre distortion and improves road feedback. This feature further benefits the SP Sport 2000/2000e as it results in excellent high speed stability, smooth wear and a longer tread life. It is also equipped with a profile of rubber running around the circumference of the tyre above the flange which helps to protect alloy wheels from kerbing damage.
Large number of tread blocks allows for the rapid evacuation of water and resistance to aquaplaning
New Hybrid Overlay Technology reduces tyre distortion and improves road feedback
Added profile of rubber helps to protect wheels against kerbing damage
Exceptional price to performance ratio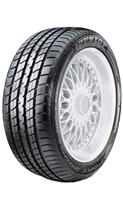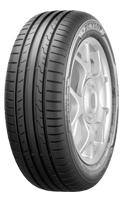 SP Sport BluResponse
Exceptional grip for high performance vehicles
Developed from Dunlop's work in the motorsports industry, the SP Sport BluResponse offers excellence for dynamic drivers. Constructed with a polymer compound, this tyre can offer better grip and handling on wet roads and combined with an innovative tread pattern, it can also evacuate water rapidly and offer a reduced risk of aquaplaning. The SP Sport BluResponse also features extra-stiff blocks in the tread. These are designed for high performance driving and increase road contact under braking force, ultimately reducing braking distances on wet and dry roads.
Thanks to its aerodynamic shape, the SP Sport BluResponse offers low rolling resistance which results in substantial fuel savings every year. This tyre is recognised as one of the leaders when it comes to summer tyres, as it has been awarded numerous recognitions. Auto Express, for example, named the tyre a 'Best Buy' of 2014, stating that it offered a 'winning performance in all conditions.'
Asymmetric tread design provides improved handling and aquaplaning resistance
Extra-stiff blocks work to reduce braking distances on wet and dry surfaces
Multi radius tread results in high pressure deployment meaning that cornering control is enhanced
The aerodynamic shape of the tyre combined with a low-heat compound results in fuel-saving
StreetResponse 2
Enhanced wet and dry performance for city cars
This tyre has been designed to cope with all summer conditions in more urban environments. Thanks to wide circumferential grooves in the tread, the StreetResponse 2 offers shorter braking distances on both wet and dry roads. This tyre also offers enhanced aquaplaning resistance due to multiple lateral grooves within the tread pattern which enables the rapid evacuation of water.
The StreetResponse 2 is a part of a new generation of Dunlop tyres which feature a flatter tread profile with a larger contact patch than previous Dunlop tyres. This delivers more stability and enhanced road feedback which allows tyres to respond quickly and precisely. This tyre has been optimised for urban driving and therefore has been developed to offer increased fuel economy.
Wide circumferential grooves result in shorter braking distances
Multiple lateral grooves in the tread help to rapidly evacuate water and this offers greater resistance against aquaplaning
A larger contact patch enhances steering precision and road feedback
Greater fuel economy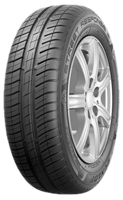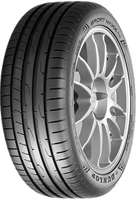 SportMaxx RT
Motorsports grip for a dynamic driving experience
Chosen by leading manufacturers including Audi, Mercedes-Benz and Renault as the factory fitted tyre for certain models, this tyre is recognised for its superior driving experience. Designed with innovative adaptive compound technology, the SportMaxx RT delivers superb wet and dry grip as the polymers in the tyre are able to adapt the textures of the road, maximising road contact and increasing grip. Furthermore, thanks to its lightweight construction developed to reduce rolling resistance, fuel consumption is lowered, making the SportMaxx RT more economical and environmentally friendly.
Thanks to innovatively designed shoulder blocks, the SportMaxx RT is able to deliver enhanced handling properties, including shorter braking distances and enhanced cornering control. A flatter tread profile further benefits the SportMaxx RT as it helps to increases stability and thus enables tyres to respond quickly and precisely.
Adaptive compound technology means maximum road contact which results in exceptional grip capabilities
Massive outer shoulder blocks help to enhance cornering control
Extra stiff blocks allow for shorter braking at motorway speeds
Lightweight construction allows for increased energy efficiency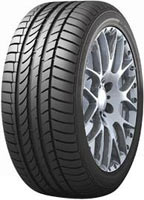 SP Sport Maxx TT
A premium tyre that brings performance to a higher level with extreme driving precision.
Combining the most innovative materials with the latest Touch Technology features, the new Dunlop SP Sport Maxx TT is a premium tyre specially designed to bring performance to a higher level. The combination of Kevlar® apex construction, nanoparticles and the different Touch Technology features as: MRT, Flatter Tread Profile, asymmetric tread design and a specific bead seat system, allows drivers to get more precise driving and ultimately the most of their driving experience. Kevlar® created by DuPont, is the most popular product name of aramid fibre. The quality of this fibre is that it is strong and heat resistant. It is therefore used in high tech applications where an extraordinary ratio between strength, weight and high temperature resistance is required. With an innovative technical construction, Kevlar® fibre has been added to the apex compound. Being arranged in a multidirectional manner, the reinforcement works in both longitudinal and lateral directions, leading to improved driving precision.
Multi Radius Tread Technology for significantly better control
Touch Technology® for a total driving experience
Kevlar® Apex for improved driving precision
SP StreetResponse
Pininfarina design delivering superior dry handling without compromising on wet and rolling resistance.
Dunlop is proud to announce the launch of the SP StreetResponse summer tyre featuring Dunlop's renowned Touch Technology. The SP StreetResponse has been specifically developed to offer driving enthusiasts of small city cars superior dry handling without compromising on wet performance or rolling resistance. The new Dunlop SP StreetResponse is the first standard tyre featuring Touch Technology. Touch Technology for superior dry handling.
Dunlop's Touch Technology combines a number of sophisticated tyre technologies such as Multi Radius Tread Technology (MRT), a specific bead seat system, a flatter tread profile and an asymmetrical tread design with a variable land to sea ratio. These technology features ensure better road feedback, better steering precision and cornering stability, as well as enhanced grip on dry road surfaces. This ensures driving enthusiasts get the superior dry handling performance they have always wanted in a summer tyre.
Touch Technology® for superior dry handling performance
Optimised tread design for improved wet handling
Strengthened polymers for reduced rolling resistance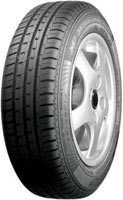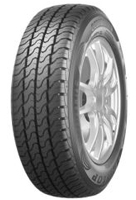 Econodrive
High mileage and fuel efficiency for economical driving
Designed to deliver lower ownership costs, the Dunlop Econodrive provides superior durability and long tyre life for excellent economy. Built with a stiff and durable tyre carcass and reinforced tyre sidewalls, the Dunlop Econodrive is optimised to resist tyre damage as well as regular wear and tear for a long tyre life.
The Dunlop Econodrive offers superior fuel economy thanks to its specialist long wearing compound which features carbon particles that work to lower rolling resistance for a more energy efficient performance.
Specialist four-rib tread pattern delivers excellent performance on wet roads
Deep central grooves and an open shoulder work to rapidly evacuate water from the tyre for enhanced resistance against aquaplaning
Optimised tyre stiffness enhances cornering and braking performance
Enasave 2030
Enjoy improved economy and all round performance
Designed with energy saving in mind, the Enasave 2030 provides excellent performance in all summer weather conditions whilst retaining its position as one of the most economical tyres on the market. This tyre has been specifically developed by Dunlop to reduce the amount of energy used, which is why its compound delivers improved rolling resistance. In turn, this helps the Enasave 2030 to save energy and fuel.
Due to an innovative tread pattern featuring large central grooves, the Enasave 2030 delivers excellent grip during cornering by providing a large contact patch which helps the tyre to have constant contact with the road. Furthermore, this tread design helps to reduce the risk of aquaplaning and offers superior grip in wet conditions.
Energy efficiency is delivered through reduced rolling resistance
Large contact patch improves grip on wet and dry surfaces and cornering
Large central grooves improve wet performance and increases resistance against aquaplaning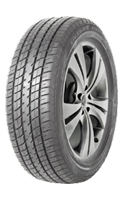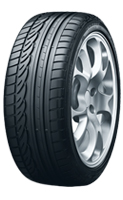 SP Sport 01
A multi-talented tyre for mid class and luxury vehicles.
Selected as the factory-fitted model on a range of vehicles including Audi A3, Jaguar XF and BMW Mini, the SP Sport 01 is widely regarded as a leading summer tyre. Combining three key performance properties in its tread, the SP Sport 01 delivers excellence in a range of conditions. These properties include an asymmetric design which offers enhanced resistance to aquaplaning, a continuous centre rib which increases stability and precision and an asymmetric groove arrangement which enhances grip.
Thanks to the use of Dunlop's innovative Specific Bead Seat System, the SP Sport 01 offers precise handling at high motorway speeds. This is because it strengthens the link between tyre and rim and allows the tyre to keep its shape at high speeds for precise steering control. This tyre has also been developed using a full silica compound ensuring high levels of grip and braking power in both wet and dry conditions.
Specifically designed tread results in an ideal balance of sporty handling, high aquaplaning resistance and smooth driving comfort
Full silica compound ensures high levels of grip and braking power
Specific Bead Seat System strengthens the link between tyre and rim for a more precise driving experience
Superior block design cancels out irritating frequencies and offers a quieter ride
SP Sport 9000
Responsive sports handling with maximum comfort. For high performance vehicles.
Designed to offer an exceptional performance for dynamic drivers, the SP Sport 9000 is an excellent summer tyre. Acceleration and braking is enhanced thanks to the innovative addition of a Silica Plus racing compound. This compound ensures that pressure is dispersed evenly across the tyre so that your car firmly grips the road. This tyre can also offer stability at high speeds due to its ability to maintain a tight link between tyre and rim. This allows precise control and steering response at motorway speeds resulting in a smooth ride.
The SP Sport 9000 offers superb handling, even on wet surfaces. Thanks to sharp directional grooves, this tyre can rapidly disperse water in heavy rain conditions. This contributes to its superior wet grip, which was awarded an 'A' rating by the EU Tyre Label.
Silica Plus compound delivers noticeable improvements in acceleration grip and braking ability
Sharp directional grooves offer enhanced wet performance
Specific Bead Seat System strengthens the link between tyre and rim for a more precise driving experience
RunOnFlat technology enables the tyre to maintain mobility after a complete loss of air pressure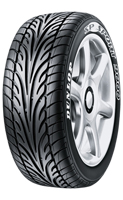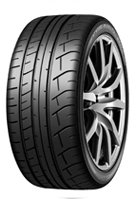 SP SportMaxx GT 600
Exceptional levels of grip and handling for high performance sports cars
The Dunlop SP SportMaxx GT 600 is optimised to provide excellent driving comfort and precision handling for dynamic drivers. Designed with a specialist compound this tyre works to maintain flexibility and grip on wet surfaces for an impressive wet braking performance. Large shoulder blocks situated on the tread and continuous centre ribs deliver precision handling at speed.
Constructed with straight central grooves, the Dunlop SP SportMaxx GT 600 works to rapidly disperse water away from the tyre tread to provide high levels of resistance against aquaplaning. In addition, Dunlop's specialist Jointless Band Technology enables the tyre to retain shape at high speed for maximum steering control.
Carbon particles in the compound help to ensure good dry gripping capabilities for improved braking and acceleration
Hybrid Overlay Technology enables this tyre to retain stability at speed
Dunlop RunOnFlat Technology allows for continued driving after a puncture or blowout for up to 80km
Sport Maxx 101
Premium high performance tyres for driving enthusiasts
The Sport Maxx 101 is a summer tyre designed for high performance vehicles. Developed using technology Dunlop usually reserve for motorsports tyres, the Sport Maxx 101 is the ideal tyre for the dynamic driver. Built using carbon black compound technology, this tyre offers an excellent performance when it comes to accelerating and braking.
Thanks to the specialist asymmetric tread and continuous centre rib, the Sport Maxx 101 works to hold a larger area of the tyre constantly in contact with the road. This large footprint which remains on the road's surface allows the tyre to deliver more responsive handling and stability whilst driving at high speeds. This tread design deliver further benefits as blocks on the tread reduce noise for a quieter ride.
Carbon black tread compound technology offers excellent acceleration and braking performance
Asymmetric tread block reduce noise for a quieter ride
Continuous centre rib enables a larger contact patch resulting in more responsive handling and stability at high speeds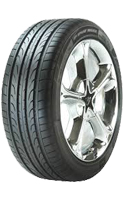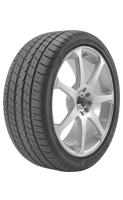 SP Sport 2030
Quality performance and excellent handling for a dynamic driving experience
Developed as a summer tyre, the SP Sport 2030 offers great wet capabilities, precise handling and a comfortable ride. The tread pattern has been designed with wide, circumferential grooves with almost vertical walls which offers exceptional reassurance in the wet. This tread enables the SP Sport 2030 increased resistance against aquaplaning and enhanced braking capabilities on both wet and dry surfaces.
The SP Sport 2030 has been constructed with JointLess Band technology which helps to increase tread life and ultimately lengthen the life of the tyres. This also benefits the SP Sport 2030 as it delivers a superbly smooth and comfortable ride.
Wide circumferential grooves offer increased resistance against aquaplaning and improved braking
JointLess band technology increases the life of the tread
Triple tread radius helps to increase contact with the road for enhanced traction and control
SP Sport 300
Exceptional grip and enhanced road feedback for a smooth ride
Designed with a modern tread pattern, the SP Sport 300 ensures a quieter and more environmentally friendly drive. An innovative rubber compound offers very good wear resistance and a longer tread life, making the SP Sport 300 one of the most economical summer tyres on the market. A tight link between tyre and rim further benefits this tyre, as it allows the tyre greater contact with the road and results in exceptional steering precision.
New Hybrid Overlay Technology has been used in the construction of the SP Sport 300 and this innovative technology improves road feedback and reduces tyre distortion.
Modern tread design ensures smooth contact with the road and results in a quiet and comfortable drive
New rubber compound offers wear resistance and longer life
A tight link between tyre and rim increases steering precision and handling
New Hybrid Overlay Technology reduces tyre distortion and improves road feedback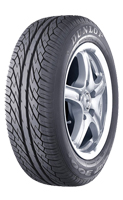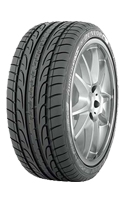 SP Sport 3000/3000a
A premium tyre which meets the everyday needs of your family
The SP Sport 3000/3000a is a summer tyre you can rely on. Thanks to its construction using a silica based compound, this tyre delivers confident handling, grip and poise in both wet and dry conditions. The SP Sport 3000/3000a has been designed with a wide channelled tread design which enables the rapid evacuation of water and offers an increased resistance against aquaplaning.
As well as offering confidence in wet and dry conditions, this tyre delivers in the event of a puncture. This is because the SP Sport 3000/3000a has been developed using RunOnFlat technology, meaning that the tyre can maintain mobility following deflation. Designed specifically for quietness, comfort and serenity, this tyre offers a premium driving experience.
Silica tread compound enables excellent grip in all summer conditions
Wide channelled tread design allows for precise handling and aquaplaning security
Rim protection that protects wheels from kerbing damage
RunOnFlat technology enables the tyre to maintain mobility after a loss of air pressure