FIRESTONE TYRES Buy Firestone tyres online

The Firestone Tire Company was founded in America in 1900 by Harvey Samuel Firestone. Initially supplying tyres for wheeled transportation such as wagons and buggies, Firestone soon began developing car tyres and famously made the non-skid tread pattern an industry standard in 1909.

Today, Firestone is part of the Bridgestone Corporation and is renowned for their dedication to tyre development and innovation.
Summer Car Tyres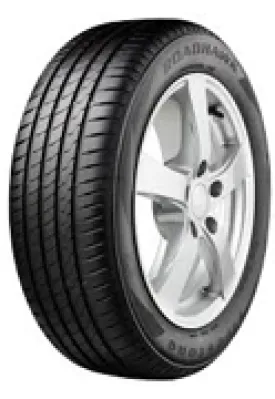 Roadhawk
Designed to provide excellent performance and safety even in difficult road conditions including wet weather, heavy traffic and sudden braking, the Roadhawk is a reliable tyre choice. Constructed with a unique tread pattern and specialist compound, the Roadhawk provides exceptional wet weather performance and was awarded an 'A' grade in some sizes for its 'Wet Grip' by the EU Tyre Label.
Superior wet grip
Excellent dry braking
Long tyre life
Low rolling resistance
---
Multihawk 2
Ideal for urban driving, the Multihawk 2 provides a reliable braking performance and a quiet, comfortable drive. Thanks to its innovative design which features rounded tread blocks, the Multihawk 2 is optimised to rapidly evacuate water from the tyre tread to help provide aquaplaning resistance. This tyre also offers superior performance in dry conditions due to a reduced amount of sipes on the tyre tread, enabling the tyre to better grip the surface of the road.
Reliable braking performance
Comfortable and quiet drive
Good resistance against aquaplaning
Subtle and elegant design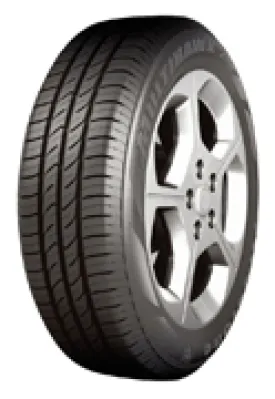 ---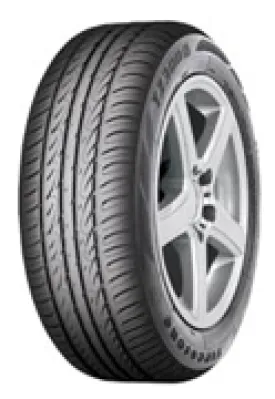 TZ300α
Optimised to provide outstanding performance, the TZ300a delivers excellent traction and control in all summer conditions. Designed with optimally shaped blocks which work to retain high levels of contact with the surface of the road, the TZ300a delivers enhanced grip for short braking distances. In addition, specially shaped lateral grooves enable rapid water drainage to provide effective resistance against aquaplaning.
Optimal braking performance on wet and dry surfaces
High resistance to aquaplaning
Superior handling
Low noise levels
---
SZ90μ
Designed with a dynamic and sporty aesthetic and providing superb steering precision, the SZ90u is the perfect tyre for motorists that demand high levels of performance. Constructed with a specialist centre groove 3D tyre bar, this tyre retains contact with the road for superior grip for enhanced cornering performance and excellent steering response.
High levels of steering precision
Reliable in wet conditions
Superior grip
Sporty appearance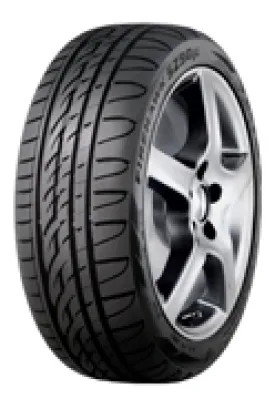 ---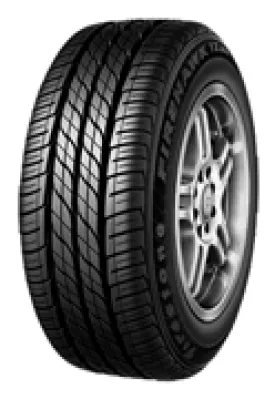 TZ200
A high performance tyre designed for powerful saloons, the TZ200 delivers excellent comfort and low levels of tyre noise for a quiet drive. Constructed with a unique tread pattern which features specially designed edges, the TZ200 works to rapidly evacuate water from the tyre tread to minimise the risk of aquaplaning and provide a reliable performance in wet conditions.
Superior wet handling
Excellent resistance against aquaplaning
Reliable all weather performance
Superb driving comfort
---
All Season Car Tyres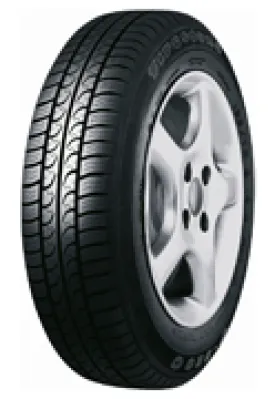 F580
Ideal for passenger cars, the F580 is a premium all season tyre providing high performance and fuel efficiency. Constructed with an innovative tread pattern design, the F580 works to tightly grip the surface of the road for short braking distances and excellent traction on wet and dry surfaces. The F580 is also a more efficient tyre choice thanks to its specialist design which is optimised to reduce rolling resistance for greater fuel economy.
Excellent braking capabilities
High levels of traction
Fuel efficient
Low noise levels
---
F590
Designed to provide excellent performance all year round, the F590 is a superior all season tyre. Constructed with Firestone's unique UNI-T (Ultimate Network of Intelligent Tyre) technology, the F590 is designed with an optimised tread which actively works to maximise handling capabilities and reduce tyre noise for a more comfortable drive. In addition, a specialist tyre compound helps to reduce tyre wear for long tyre life.
Superior handling capabilities in all conditions
Enhanced levels of stability
Fuel efficients
Long tyre life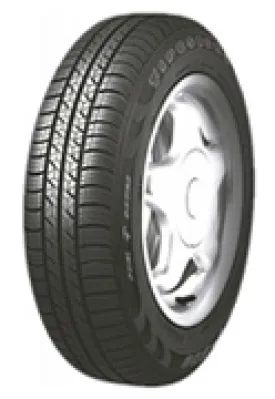 ---
Summer 4x4 Tyres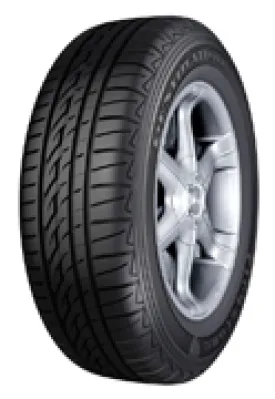 Destination HP
The Destination HP is a superior 4x4 tyre designed to provide enhanced handling and precise steering in all summer weather conditions. Constructed with a specialist central 3D tie bar which enables the tyre to retain block stiffness, the Destination HP delivers excellent handling and an enhanced braking performance. In addition, its advanced casing construction works to evenly distribute pressure across the tyre for more even wear, helping to prolong tyre life.
High resistance against aquaplaning
Excellent braking capabilities
Superior grip
Long tyre life
---
Summer Van Tyres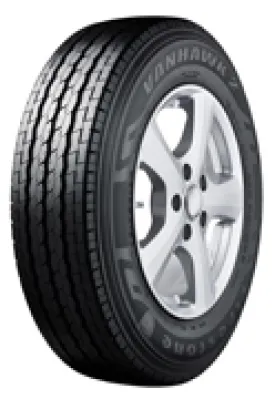 Vanhawk 2
Ideal for small and medium-sized commercial vehicles, the Vanhawk 2 provides fuel efficiency and excellent wet weather performance for a reliable drive. Constructed with a specialist tyre compound, the Vanhawk 2 works to reduce rolling resistance for a more fuel efficient performance. This tyre is designed with an upgraded tyre tread which achieves a 'B' for 'Wet Grip' by The EU Tyre Label. Furthermore, thanks to its robust construction, the Vanhawk 2 is optimised for long wear life to help it keep on performing.
Excellent wet weather performance
Fuel efficient
Long tyre life
---
Vanhawk
The Vanhawk is an excellent van tyre ideal for performing in urban conditions. Constructed with a specialist tread pattern which features wide, straight circumferential grooves, this tyre works to rapidly dispel water from the surface of the tyre for enhanced resistance against aquaplaning. This tyre is optimised to provide long tyre life thanks to continuous ribs which work to promote even wear.
Excellent wet weather performance
Long tyre life
Enhanced resistance against aquaplaning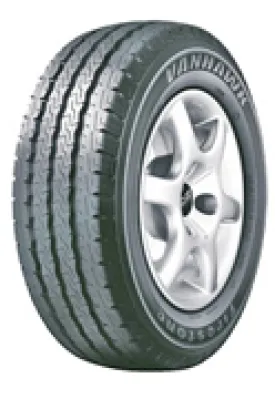 ---
Merityre offer extremely competitive prices across a range of Firestone tyre sizes, so contact your nearest fitting branch to check our latest tyre deals. Buy Firestone tyres online from us today – simply view our tyres to buy page.
As well as Firestone tyres, we also stock a range of tyres from premium tyre manufacturers including Accelera, Avon, Bridgestone, Continental, Cooper®, Dunlop, Firestone, Goodride, Goodyear, Hankook, Kumho, Laufenn, Michelin, Pirelli, Uniroyal, Vredestein and Yokohama.
Firestone Tyres were acquired by Bridgestone Tyres in 1988. Firestone tyres are generally less expensive than Bridgestone tyres although they are still manufactured to the highest standard and provide a safe and reliable solution for motorists.
For technical information on Firestone please visit the manufacturer's website www.firestone.com