UNIROYAL TYRES Buy Uniroyal tyres online

Dedicated to wet weather tyre safety, Uniroyal are credited with designing the world's first rain tyre in 1969. Due to their commitment to wet weather technology, Uniroyal are globally recognised as leaders in this field. Uniroyal are a brand of Continental.
Summer Car Tyres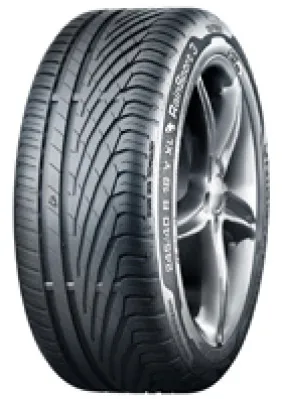 RainSport 3
The Ultra High Performance Summer Tyre
Designed to deliver excellent aquaplaning resistance, the RainSport 3 provides high performance in all summer weather conditions. Rated an 'A' for its 'Wet Grip' by the EU Tyre Label, this tyre provides excellent handling capabilities for superior control and steering in wet conditions.
Uniroyal's innovative Shark Skin Technology works to rapidly channel water away from the tyre for excellent resistance against aquaplaning
Fast Curve Configuration and flexible tread blocks work to increase the contact patch of the tyre for enhanced grip, even when cornering
The RainSport 3 is optimised to deliver short braking distances on wet surfaces for enhanced safety
---
RainExpert 3
The Summer Tyre That Loves Wet Weather
Designed to deliver excellent aquaplaning resistance and impressive fuel economy, the RainExpert 3 is ideal for both mid-range cars and 4x4s. Constructed using Uniroyal's innovative Shark Skin Technology, this tyre features longitudinal grooves that work to evacuate water and minimise water turbulence for superior wet weather performance.
Optimised contact patch reduces friction and rolling resistance to lower fuel consumption, resulting in savings at the fuel pump and lower emissions
Large outer shoulders deliver optimal stiffness for superior gripping capabilities
This tyre has been awarded an 'A' for 'Wet Grip' in some sizes by the EU Tyre Label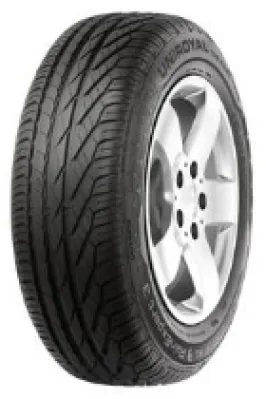 ---
Summer 4x4 Tyres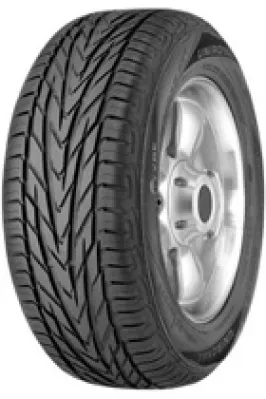 Ralleye 4X4 Street
The Summer Rain Tyre for SUVs and Off-Road Cars
The Ralleye 4x4 Street provides excellent driving pleasure and superior handling capabilities in wet weather and more severe road conditions. Designed with an innovative double V-shaped tread pattern this tyre is optimised to rapidly evacuate water from the tread in both longitudinal and transverse directions for excellent aquaplaning resistance.
Wide shoulder blocks provide enhanced driving stability for responsive steering for excellent driving control
High levels of driving comfort thanks to a silica compound which absorbs shocks and reduces vibrations when driving on rough road surfaces
The Ralleye 4x4 Street is optimised to deliver superior traction on unpaved roads
---
Summer Van Tyres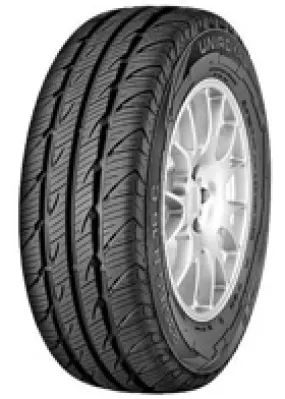 RainMax 2
The Summer Tyre for Vans and Commercial Vehicles
Ideal for vans and light trucks, the RainMax 2 provides superior gripping capabilities and greater protection against aquaplaning. This tyre is constructed with an increased number of grooves and multiple gripping edges which work to maintain contact with the surface of the road for short braking distances on wet and dry roads as well as an enhanced handling performance.
Stiff tread ribs and lateral grooves provide an even pressure distribution which reduces friction for lower rolling resistance and enhanced fuel economy
The RainMax 2 is optimised for excellent aquaplaning resistance thanks to its innovative arrow-shaped grooves and large circumferential channels which work to rapidly remove water from the tyre
Enhanced tyre life for higher levels of economy
---
Merityre offer extremely competitive prices across a range of Uniroyal tyre sizes, so contact your nearest fitting branch to check our latest tyre deals. Buy Uniroyal tyres online from us today – simply view our tyres to buy page.
As well as Uniroyal tyres, we also stock a range of tyres from premium tyre manufacturers including Accelera, Avon, Bridgestone, Continental, Cooper®, Dunlop, Firestone, Goodride, Goodyear, Hankook, Kumho, Laufenn, Michelin, Pirelli, Uniroyal, Vredestein and Yokohama.
Uniroyal are leaders in the field of wet weather tyre technology and have gained critical acclaim due to their innovative developments including Shark Skin Technology.
For technical information on Uniroyal please visit the manufacturer's website www.uniroyal.co.uk