Accreditation
Here at Merityre Specialists, we are proud to announce that a number of our branches have been accredited as Michelin Certified Centres and Pirelli Performance Centres.
Michelin Certified Centres 2015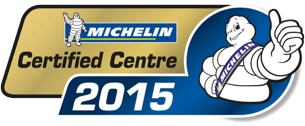 The Michelin accreditation process was created to direct their customers to centres that provide high standards in all areas of their business.
To become Michelin Certified, centres must use equipment that is of high quality and workshops and buildings need to be suitable to provide excellent service.
In addition, all staff must be fully trained and offer excellent customer service.
We are delighted to state that all Merityre Specialists branches were named as Michelin Certified Centres in 2015.
Pirelli Performance Centres
In their quest to provide premium service to their customers, Pirelli set up their Performance Centres in 1998. These are audited tyre dealerships that Pirelli credit as offering high quality service for owners of high performance cars.
To become accredited by Pirelli, a centre must offer an unrivalled level of expertise when it comes to recommending, fitting and balancing high performance tyres and high quality service.
Merityre Specialists have been an integral part of the Pirelli Performance Centre network for over 12 years. The number of our branches accredited by the scheme has grown from 4 in 2004 to 16 in 2016.
Merityre Pirelli Performance Centres:
Abingdon
Chertsey
Farnham
Hazlemere
Hook
Kingston
Leatherhead
Little Chalfont
Petersfield (Platinum level)
Purley
Sunbury
Thame
Wallington
Wantage
Witney
Woking
For further details on the Pirelli Performance Centre scheme please contact Merityre's Head Office on 01264 333533, or by email to Contact@Merityre.co.uk
Klarius Exhaust CAT & DPF Accredited Centres
Dedicated to providing their customers with high quality emission control products and great customer service, Klarius began the Klarius Accredited Garage Scheme.
To be eligible as a Klarius Exhaust Catalytic Converter & Diesel Particulate Filter Accredited Centre, centres must operate a clean site, provide waiting and toilet facilities, employ only trained mechanics, offer high levels of service and be enthusiastic about improving business.
Following accreditation, Klarius Exhaust CAT & DPF Accredited Centres are able to provide customers with high quality Klarius products, expert advice and market-leading warranties.
We are proud to state that the following Merityre branches were named as Klarius Exhaust CAT & DPF Accredited Centres in 2017:

Abingdon
Andover
Hazlemere
Thame
Wallington
Wantage
Woking
Leatherhead
TyreSafe Highly Commended Award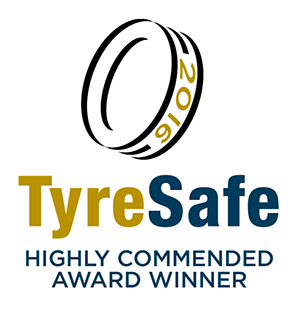 Merityre Specialists were awarded the Highly Commended Award by TyreSafe in 2016. The TyreSafe Awards recognise companies, organisations and individuals who have made a significant contribution to raising awareness about tyre safety.
All the team here at Merityre Specialists take tyre safety seriously and we proactively educate and inform our customers about how to look after their tyres and stay safe on the road.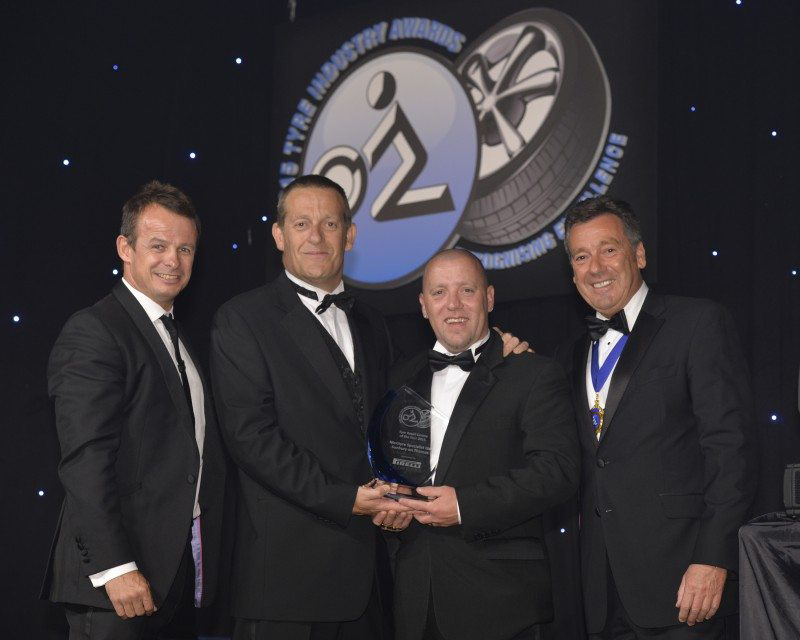 National Tyre Distributors Association Awards
The NTDA was founded in 1930 and are a strongly proactive trade association representing the interests of the tyre wholesale, distribution and retail sectors of the automotive aftermarket industry.
Merityre Specialists in Sunbury won the Tyre Retail Centre of the Year 2015 awarded by the NTDA Tyre Retail Centre of the Year Award.
Merityre Specialists Sunbury received this award due to their technical skill and impressive Customer Service standards and their commitment to employee training and development. In addition, the centre was commended for the positive contribution they make to the local community.
NTDA Finalists
Merityre Specialists Woking (2016) and Merityre Specialists Andover (2017) were finalists for the NTDA Tyre Retail Centre of the Year Award.
Click here to view our Andover 2017 Tyre retail centre of the year entry video.
Buy Tyres Online and find the best deals!
Buy Online
BUY


TYRES
BOOK


AN MOT
BOOK


A SERVICE
BUY


BATTERIES
MOBILE

TYRE FITTING

available in the Surrey area