Changes are coming to the EU tyre label in 2021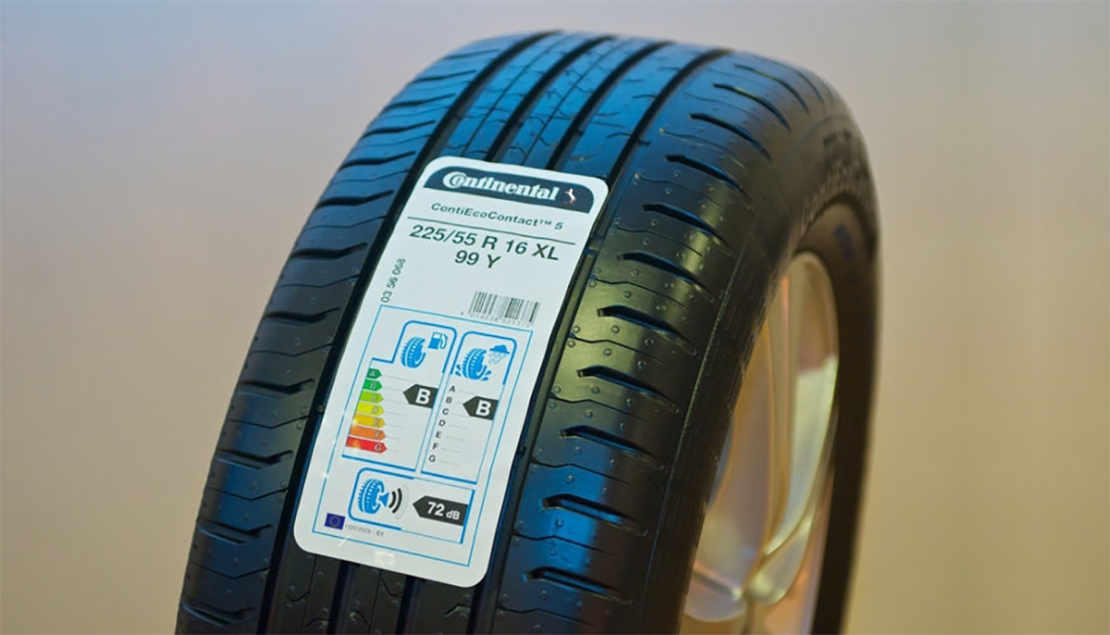 Introduced in November 2012, the EU tyre label has been helping South East motorists make an educated, informed tyre purchasing decision for eight years. It's helped a lot, making things easier in some respects, but could be improved further. In eighteen months time, this improvement will come, with the label being updated. While this may seem a long time off, at Merityre we're keen to ensure that drivers are better informed before making their tyre choice, and believe it's worth some attention now.
What's changing with the EU tyre label?
At the moment, the EU tyre label comprises three key metrics; fuel efficiency, wet grip and braking performance, and external noise levels. These components will remain on the updated label, but the scales that tyres are compared by and the values attributed to each metric will come into line with those already being used for European Energy-related consumer labelling, such as those you'll be familiar with on white goods and consumer electronics. As with those, the 'A' rating will represent the top ranking, with 'E' being the lowest.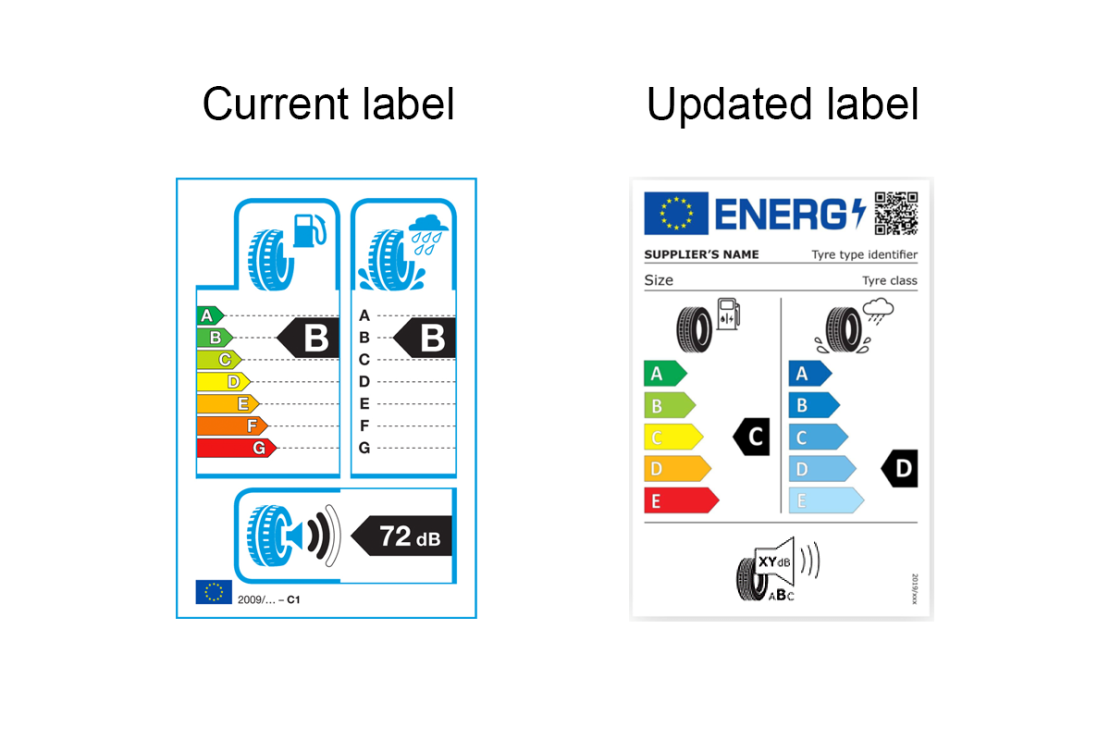 Fuel efficiency
With the running costs of a car typically uppermost in many drivers' minds, it's no surprise that tyre fuel efficiency is included on both the present and the future label. The difference comes with the simplification of the scale employed to denote a tyre's fuel usage, which is reduced from seven bands to five. This will make it easier for drivers to understand and compare these values.
Wet grip and braking performance
Some, including the Merityre team,would say this is the most important metric to be found on the EU tyre label. The tyre wet grip rating identifies which tyres provide the best safety performance in wet conditions. As with fuel efficiency, the reduction in bands will make tyre comparison clearer and easier to understand for drivers, essential when making a purchasing decision.
External noise levels
Given the large amounts of time we all spend in our cars, quality of driving experience is important. External noise levels are a significant factor. While wind and engine noise cannot be reduced, the volume of the noise your tyres make can be. Rolling resistance determines the external noise level of tyres, and also influences fuel efficiency.
Do the label changes go far enough?
While the three metrics found on the EU tyre label are important, they're not the only ones that drivers should consider when making their purchaing decision. There are other values to be taken into account, such as those employed for independent tyre tests. These include:
· The date the tyre was made
· Dry handling
· Ride comfort
· Durability (road hazard resistance)
· Interior noise
· Mileage performance
· Corner aquaplaning
· Straight line stability
· Steering predictability
These metrics, along with those found on the EU tyre label, determine which tyres are judged to be the best by automotive commentators and motoring experts. It's these values that lead Auto Express, the UK's largest selling weekly car magazine, to bestow their 2018 Best Summer Tyre, Best Winter Tyre, and Best All-season tyre awards to Continental – an unprecedented treble in a single year, and the reason why they subsequently honoured the leading premium tyre manufacturer with their Product of the Year 2019 award.
This isn't a one-off acknowledgement of quality, either. With a long heritage of providing UK drivers with award-winning products, Continental tyres are fitted to nearly one of every three new cars that leave the automotive factories of Europe. Their OE – Original Equipment – is engineered to bring out the very best performance and characteristics of a wide variety of individual vehicle makes and models. It's for this reason that if your car is fitted with OE you should always opt for a straight like-for-like replacement when it comes to purchasing new tyres.
Ask the South East's tyre experts. Speak with Merityre
If you're unsure whether your vehicle is fitted with Original Equipment, or have any questions about the EU tyre label, pop into your nearest Merityre specialist for impartial, expert tyre advice. You can find location here.