YOKOHAMA TYRES Buy Yokohama tyres online

Yokohama was established in 1917 and is the oldest tyre manufacturer in Japan. Currently producing over 70 million units annually, Yokohama are one of the world's leading tyre manufacturers. Dedicated to manufacturing tyres that provide a high level of safety and performance, Yokohama tyres are fitted as original equipment to leading car manufacturers including Audi, Honda, Mercedes, Nissan and Porsche.
Summer Car Tyres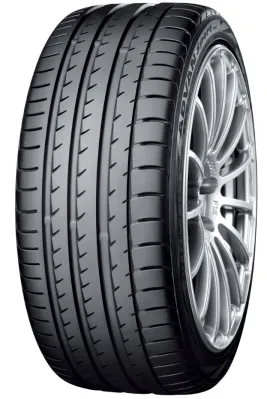 Advan Sport V105
The Flagship Tyre for the Premiums
Ideal for dynamic drivers, the Advan Sport V105 is a premium tyre designed for high performance cars. This tyre uses the very latest Yokohama advanced technologies to deliver a perfect balance of sport and comfort. The Advan Sport V105 is rated an 'A' in some sizes for 'Wet Grip' by the EU Tyre Label.
A specialist asymmetric pattern delivers excellent wet performance and resistance against aquaplaning
High-rigidity wide shoulders achieve powerful grip on dry surfaces
The Advan Sport V105 provides superior steering stability thanks to a specialist matrix body-ply construction
---
Advan Fleva V701
Be Wild
Designed for sports and performance cars, the Advan Fleva V701 provides excellent wet weather capabilities and low tyre noise for enhanced driving comfort. Optimised to deliver performance in wet weather, the Advan Fleva V701 is designed with a directional tread pattern featuring lightning-shaped grooves which work to rapidly expel water for enhanced aquaplaning resistance.
Advanced tyre profile works to enhance steering stability for high precision even when driving at speed
Thanks to an environmental sport nanoBLEND compound this tyre provides high fuel efficiency and wear resistance
Differentiating pitch layout results in enhanced ride quietness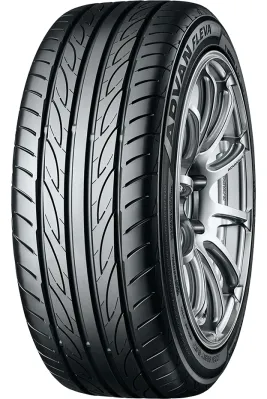 ---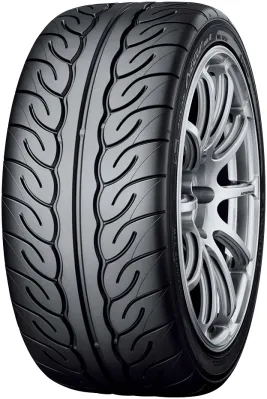 Advan Neova AD08R
The Ultimate Street Sport Tyre
The Advan Neova AD08R is designed to provide ultimate grip and faster lap timings for club racers and sports cars. Delivering short braking distances in wet and dry conditions and enhanced driver control, the Advan Neova AD08R provides excellent high performance for dynamic drivers.
Constructed with a specialist tyre compound, the Advan Neova AD08R provides greater stiffness and enhanced durability for excellent road-gripping capability
The Advan Neova AD08R delivers excellent aquaplaning resistance thanks to rounded tyre grooves which offer superior water drainage
---
BluEarth-ES ES32
The Extra-Quality Global Standard Tyre
Designed to support a more sustainable world, the BluEarth-ES ES32 achieves a fuel saving performance and long tread life resulting in enhanced economy. Ideal for compact cars and small family cars, the BluEarth-ES ES32 delivers reliable driving with excellent stability.
The BluEarth-ES ES32 features lightning-shaped grooves which work to rapidly drain water from the tyre tread for enhanced aquaplaning resistance
A multiple powerful shoulder enhances stability for enhanced driving performance
Constructed with a specialist tyre compound which includes Orange Oil, the BluEarth-ES ES32 is optimised for long tyre life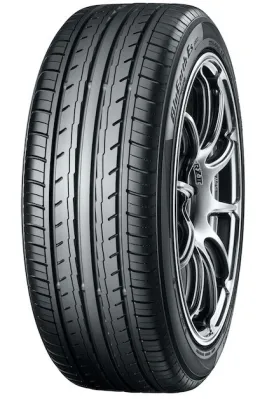 ---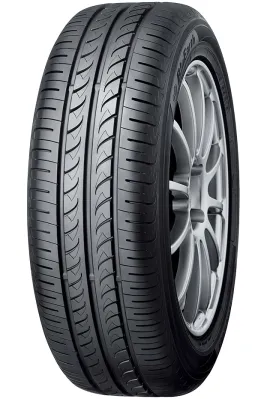 BluEarth AE-01
The Next Standard – Fuel Saving To the Earth
Ideal for small family cars, the BluEarth AE-01 is a fuel saving tyre with long life capabilities. Constructed with a lightweight decision and a specialist compound, this tyre achieves low rolling resistance, reducing energy for excellent fuel efficiency.
Excellent wet weather capabilities for a reliable driving performance
Achieves excellent mileage for long tyre life
An innovative five pitch tread pattern design reduces tyre noise for enhanced driving comfort
---
BluEarth-A AE-50
Extreme Wet Grip with Environmental Performance
The BluEarth-A AE-50 provides excellent grip in wet conditions without sacrificing environmentally friendly performance. Constructed with a specialist tyre compound which includes double silica and Orange Oil, this tyre achieves the best balance of fuel efficiency, wet grip and wear resistance.
Designed with big and small lightning-shaped grooves, the BluEarth-A AE-50 delivers aquaplaning resistance for safe and secure driving on rainy days
This tyre provides exceptional manoeuvrability thanks to its specialist tyre compound
Innovative noise-controlled pitch technology works to optimally disperse tyre noise for increased quietness when driving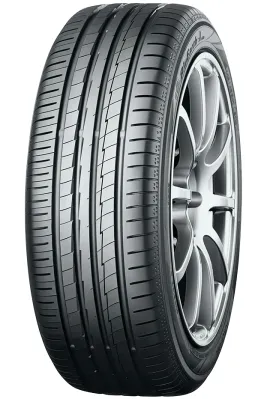 ---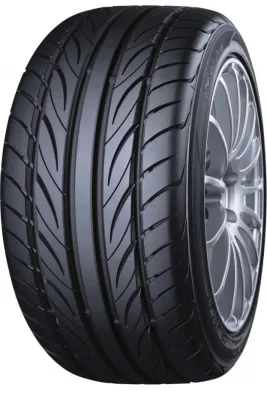 S.Drive
The Feeling of Sportiness
Ideal for sporty hatchbacks and roadsters, the S.Drive delivers superb performance in all summer weather conditions. Created with dynamic drivers in mind, the S.Drive delivers high speed capability up to 300km/h and its high style design provides an attractive aesthetic.
Constructed with a multi-dimensional tread design, this tyre optimises contact with the surface of the road to provide enhanced traction
The S.Drive is an economical tyre choice thanks to its optimal Groove-in-Groove design which works to eliminate uneven tyre wear
Excellent cornering performance
---
A.Drive
The Feeling of Fun
The A.Drive is an excellent summer tyre designed to suit super minis, compact cars and small family cars. This tyre is optimised to provide a comfortable and stable drive in addition to the assurance of long-life grip.
Constructed with an Aqua Proof tread design this tyre works to rapidly evacuate water for excellent aquaplaning resistance
The A.Drive provides stable grip in wet and dry conditions thanks to its effective tread compound which features silica
A Slim-Long design enables the tyre to retain optimal contact with the surface of the road for superb handling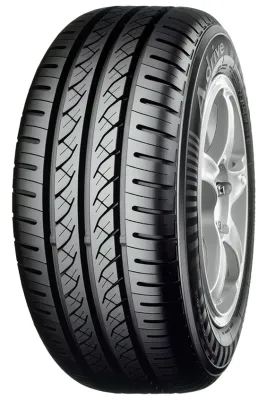 ---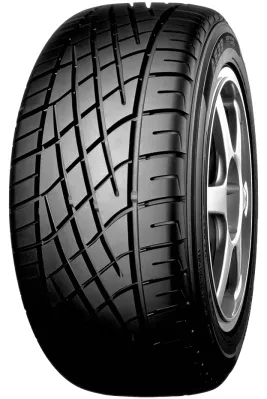 A539
It Doesn't Compromise – Ever!
The A539 is an all-round sports tyre designed to deliver reliable grip in wet conditions and low noise for excellent driving comfort. Constructed with an asymmetric tread pattern design, this tyre offers superior stability for excellent driving performance even when cornering.
Advanced silica compound ensures superior traction
Wide, asymmetric tread design results in superior levels of handling
Eough and durable design achieves long-tyre life
---
Parada Spec-2
Tuner Performance Standards
Delivering superior gripping capabilities and enhanced handling performance, the Parada Spec-2 is an excellent tyre choice for driving enthusiasts. Designed with massive diagonal tread blocks, the Parada Spec-2 places more rubber in contact with the surface of the road helping to maintain contact for optimal grip.
This tyre achieves excellent wet weather performance thanks to helical long grooves that work to evacuate water for superior traction on wet surfaces
A low void shoulder increases the contact area of the tyre for noticeably sharper cornering
The Parada Spec-2 exceeds expectations for performance and looks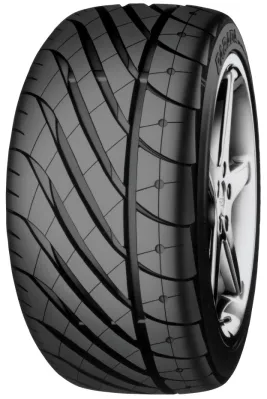 ---
Summer 4x4 Tyres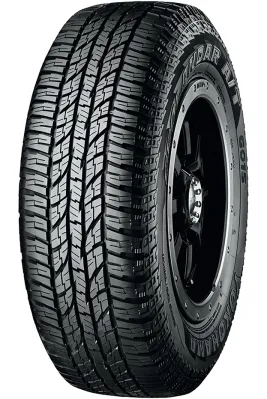 Geolandar A/T G015
A New All Terrain Tyre for SUVs
Providing excellent traction on and off-road, the Geolander A/T G015 delivers better traction and lower noise for a more comfortable driving performance. This tyre is also optimised to deliver an excellent all-season performance.
Designed with an advanced lug shoulder area, this tyre achieves excellent traction on and off-road
The Geolander A/T G015 delivers excellent wet weather capabilities thanks to four main grooves which work to improve aquaplaning resistance
Specialist New Pitch variation technology lowers tyre noise for a quiet and comfortable drive
---
Parada Spec-X
Aggressive Design Meets Responsible Control
Ideal for premium SUVs, the Parada Spec-X provides excellent gripping capabilities on wet and dry surfaces as well as superior driving comfort. This tyre is designed to deliver optimal wet weather performance thanks to its circumferential centre groove which works to evacuate water for excellent resistance against aquaplaning.
Reinforced shoulder blocks provide more stability during cornering and more even tyre wear
Solid centre curved ribs deliver enhanced grip and stability in wet and dry conditions
he Parada Spec-X features a rim protector sidewall to help to protect expensive wheels against driving damage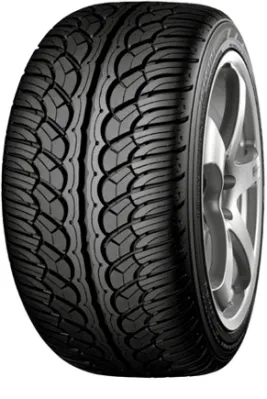 ---
Merityre offer extremely competitive prices across a range of Yokohama tyre sizes, so contact your nearest fitting branch to check our latest tyre deals. Buy Yokohama tyres online from us today – simply view our tyres to buy page.
As well as Yokohama tyres, we also stock a range of tyres from premium tyre manufacturers including Accelera, Bridgestone, Continental, Cooper®, Goodride, Goodyear, Hankook, Kumho, Laufenn, Michelin, Pirelli and Yokohama.
Yokohama tyres have been distributed in the UK since 1988.
For technical information on Yokohama please visit the manufacturer's website www.yokohama.co.uk