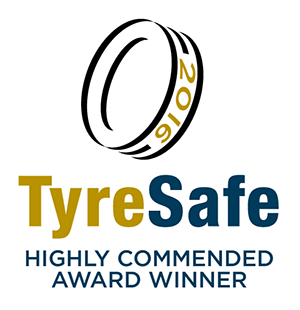 We are delighted to announce that Merityre Specialists have been awarded the TyreSafe Highly Commended Award for 2016.
The 2016 TyreSafe awards were presented to companies, organisations and individuals who have made a significant contribution to raising tyre safety awareness.
At Merityre Specialists, all of our team are dedicated to ensuring that your tyres are safe and we offer free tyre checks to all customers and our specialists are always on hand to provide guidance and advice.
TyreSafe is the UK's leading tyre safety organisation, dedicated to raising awareness about the dangers of defective or illegal tyres. Since beginning in 2006, TyreSafe have made a huge contribution to tyre and road safety, reducing tyre related casualties by 31% directly thanks to their activities and campaigns.