Figures released by the Department for Transport show that since UK lockdown measures were eased on the 12th April 2021, car usage is up to 89% of pre lockdown levels.
The week commencing 19th April saw the highest weekly average of cars on the road since the week commencing 14th September 2020.
While traffic on the roads increases, National Rail and TFL are yet to see a return to pre lockdown levels with Tube usage at an average of 37% of pre lockdown levels.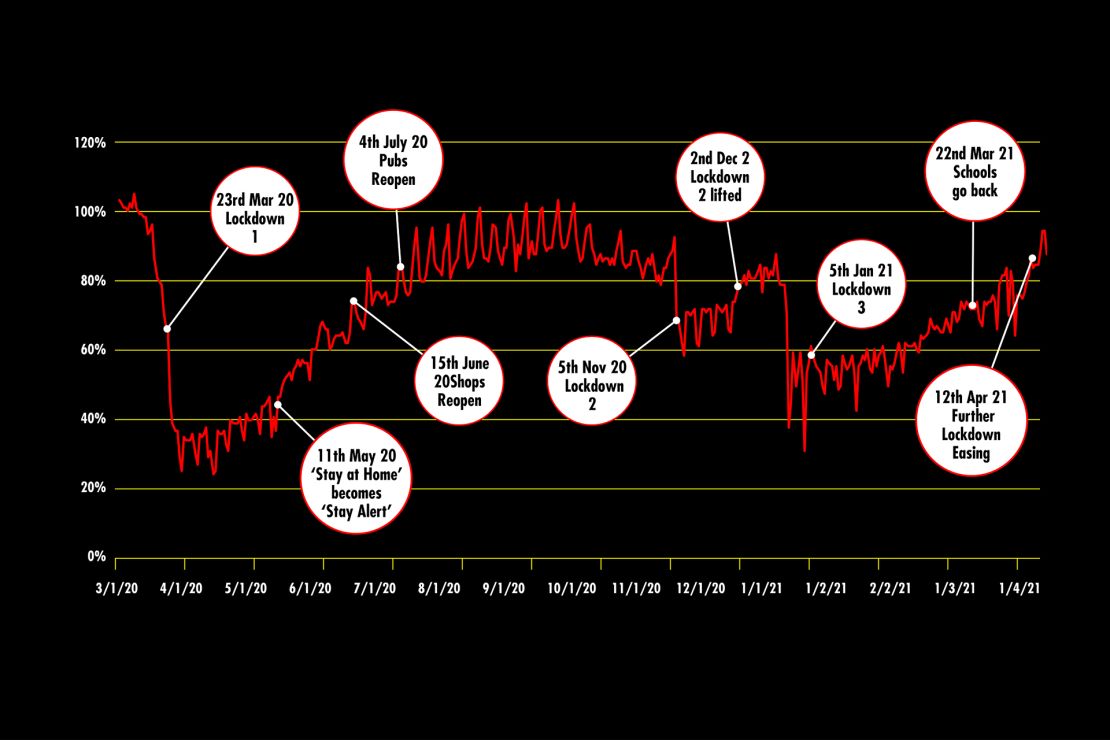 Car usage percentage of the equivalent day in the first week of February 2020
The exit strategy for this lockdown has been calculated and steady which has been reflected in transport patterns. The Government's road map sets out key dates for moving the country back towards normality. At each key date we have seen significant increases in transport use:
· 22nd March – the schools returning on this date saw car usage jumping to 73% of pre lockdown levels
· 12th April – as the shops re-opened, car usage jumped to 86% of pre lockdown levels
· Weekend of 17th –18th April – saw car usage hit highs of 94% of pre-lockdown levels
The trend for TFL and National Rail has been similar but not as dramatic around the 12th April:
· Tubes – tube passengers shot to 37% of pre lockdown levels, their highest point since 15th December.
· Buses – TFL buses, however, are seeing a more rapid return to normality with passenger levels returning to 60% of their 2019 equivalent.
Tyre specialists and autocentre Merityre expect the increase in cars on the road to have a significant increase in their services:
"Last year we saw a huge increase in demand post lockdown and now with more people choosing to use their own cars rather than other modes of travel we expect this to be even higher this year."
These figures come after a recent poll by Kura showed that one in four school leaders are concerned about parents worrying about coronavirus infections spreading more on public transport causing an increase in car usage among parents.