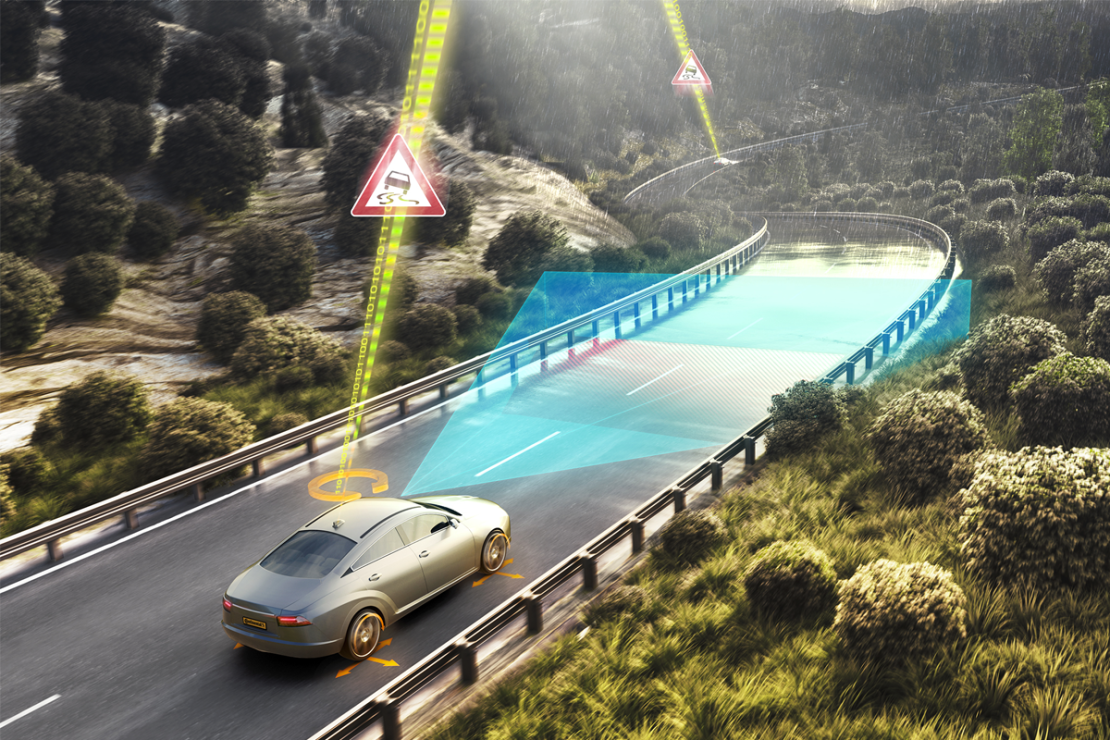 If you're over sixty, you'll be all to aware just how much driving technology has changed throughout the decades. A bit like aircraft, operating a car has evolved from almost entirely mechanical to almost entirely electronic. Safety has been improved dramatically.
A benefit of living in this modern age is the pace at which technological advancements are being delivered, and cars now share almost no resemblance to the automobiles of just thirty or forty years ago. In this article, we're going to look at the car technologies (and in particular the advanced driver assistance systems) that are helping us get from A to B without a hitch or incident.
It's been an incredible transformation, but just who is responsible for this technological revolution? If you think it's just the well known car makers we're all familiar with, think again. Better known for their industry-leading premium tyres, Continental is in fact one of the world's leading developers of electronic automotive safety technologies. Their technology can be found in many famous automotive marques, particularly the high-end models.
Night Vision
Not out of place in a Special Forces inventory, night vision is an incredibly useful technology that has started to appear in more and more vehicles over the last few years. It does exactly what it says on the tin, giving you the ability to see in pitch-black environments. Currently, this equipment is only really deployed in higher-end cars, but it should be something that trickles down to more mainstream vehicles in the 2020s.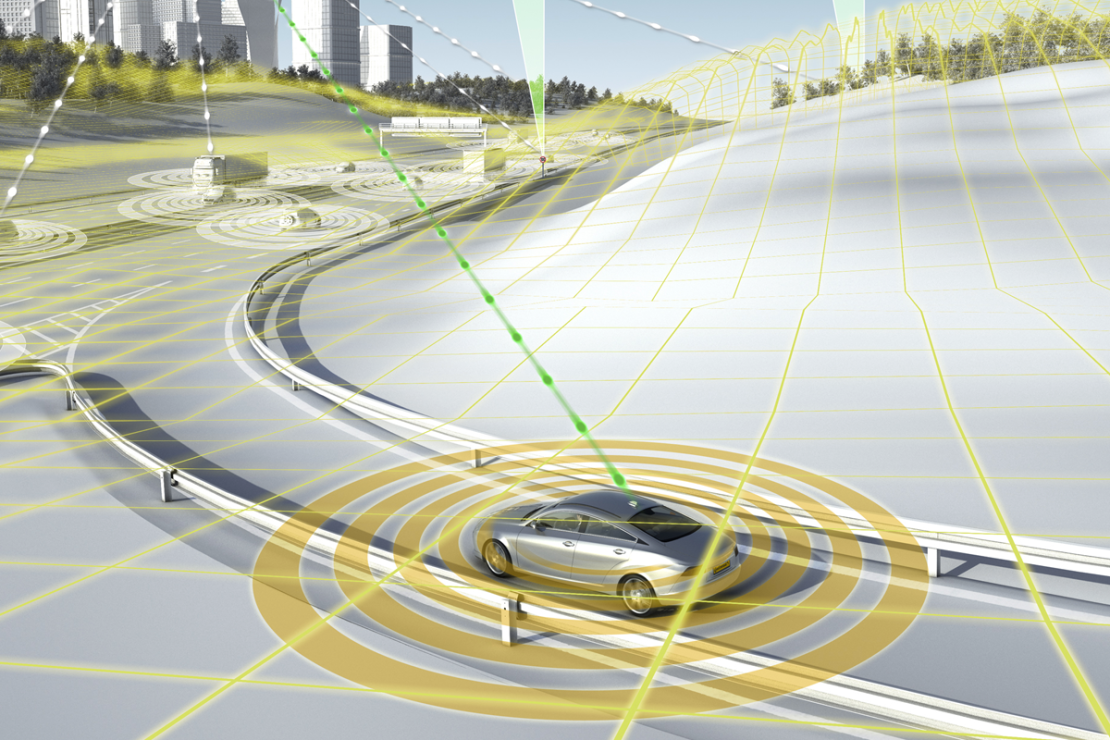 Adaptive Cruise Control
ACC technology takes the strain out of long distance driving. In recent years it has been enhanced to assist in heavy traffic, allowing the car to creep along at a pace that matches the vehicle in front, without the driver needing to contribute. Over hundreds of miles, this driving assistance system can prevent driver fatigue, and that improves both your safety as well as that of other road users. Learn more about Adaptive Cruise Control.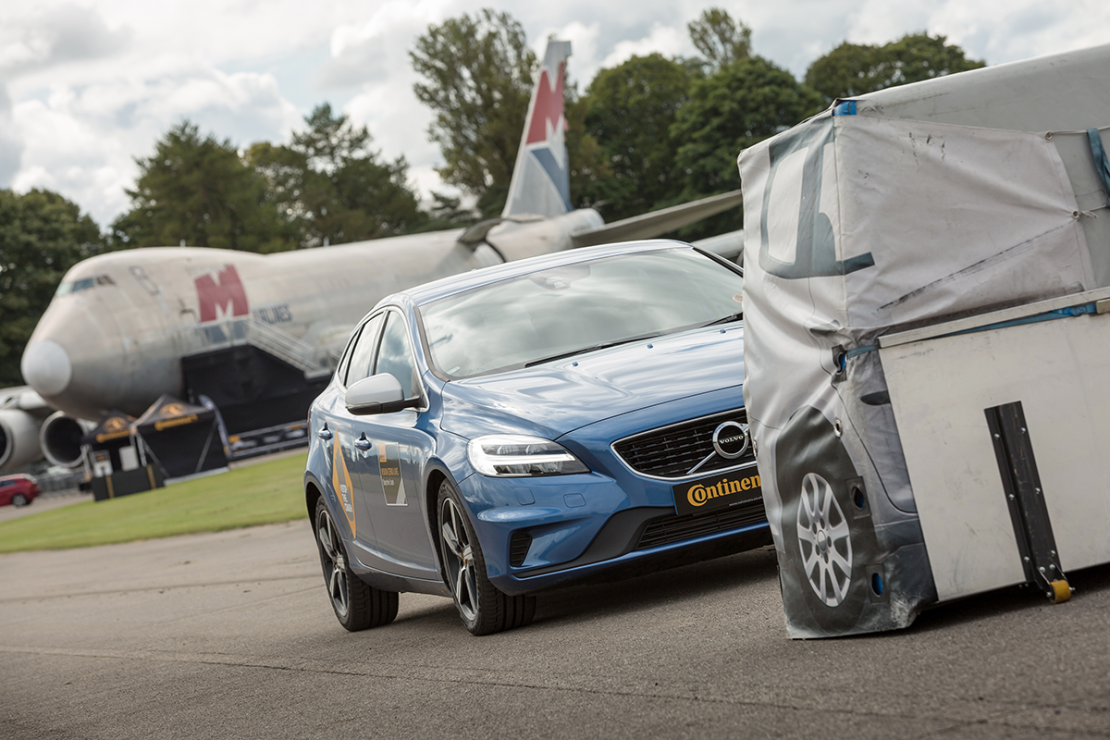 Autonomous Emergency Braking
An ever-popular exhibition at Continental's Vision Zero live events, Autonomous Emergency Braking (AEB) works by using sensors that scour the road ahead for obstacles. At VisionZero, participants are invited to experience the technology for real, by driving at up to 30mph and then surrendering control of the car as it speeds towards an obstruction. The AEB is designed to detect the object and bring the vehicle to a safe stop, giving participants a first-hand demonstration of this life-saving technology.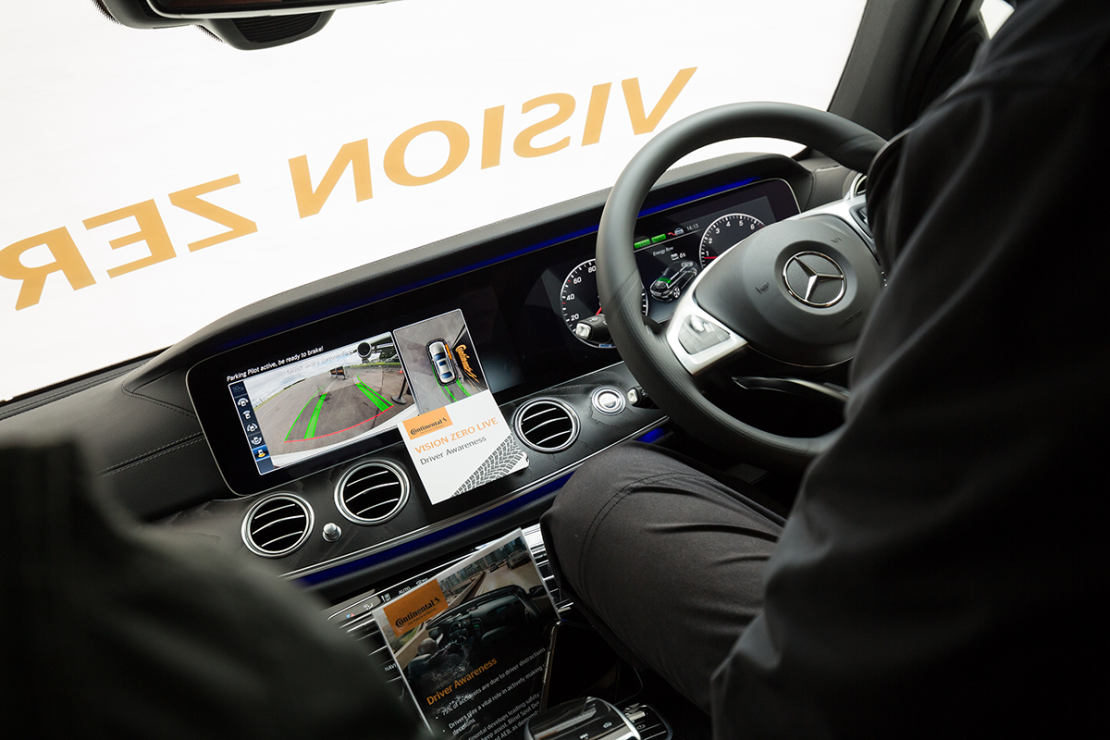 Autonomous Self-Parking
Another popular demonstration event at Vision Zero live events, Autonomous Self-Parking (ASP) often leaves people surprised as to the system's level of sophistication and accuracy. VisionZero live events see participants experience the technology by sitting in a car they can't see out of. Of course the vehicle can see perfectly well, thanks to an array of LIDAR sensors that allow it to elegantly and safely manoeuvre itself and its occupants into a parking space with ease.
And if the system detects an object wandering into it field of vision – such as another vehicle, or person – it instantaniously stops proceedings, until such time as it's safe to continue. Continental provides this technology to many manufacturers in the automotive industry.
Intelligent Speed Assistance
This technology will soon be mandatory across the world. It's been developed to look for speed limit road signs and automatically restricts the car to the legal speed indicated. When paired with Adaptive Cruise Control it will automatically speed the vehicle up or slow it down, depending on the stated limit.
Hill Descent Control
A technology that requires a leap of faith from the driver, Hill Descent Control is really something to behold. Primarily found in off-road vehicles, it requires the driver to lift off the brakes before steep descents, and the system does the rest of the work itself. It activates the brakes to steadily bring the car down the hill while calling upon Electronic Stability Control (ASC) and the Anti-Lock Braking System (ABS) to stabilise the vehicle. It may feel counter-intuitive to let go of the brakes at first, but it is incredible to experience the car autonomously control its descent using this advanced technology.
360-degree camera systems
This is an incredibly useful piece of technology that utilises clever angles from cameras positioned around the car, providing you with a top-down 360-degree view of your surroundings. For manoeuvring in tight spaces and keeping you aware of your surroundings, this excellent and very clever technology is worth its weight in gold – particularly in larger vehicles, like SUVs.