Mercedes-Benz World is a driver's dream made reality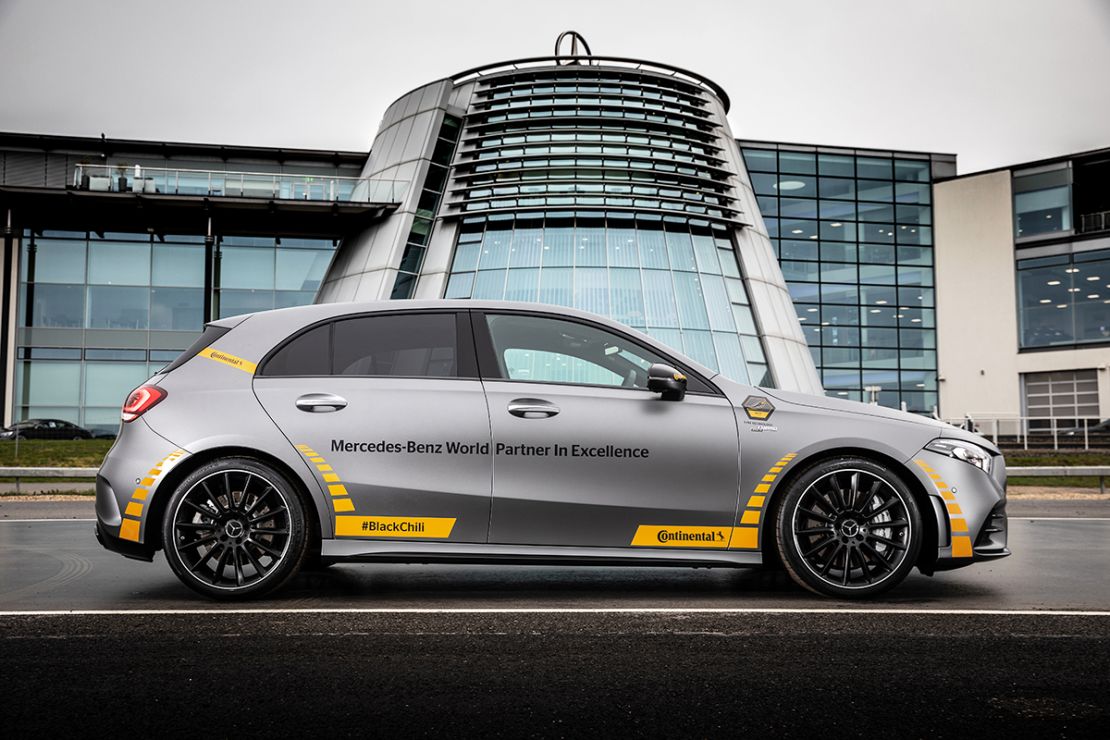 Mercedes-Benz. It's only a small exaggeration to suggest that practically everybody in the modern world has heard of this superb automotive manufacturer. Famed across the globe for its high end luxury vehicles, its status is such that many of the world's rich and powerful – including many governments and world leaders – choose to be driven in the German manufacturer's limousines and executive saloons.
And it's not just statesmen and the business elite that select a Mercedes-Benz ahead of other automotive marques. Many of today's wealthier individuals favour the high performance sports cars that they produce. It's also the case with its SUV range. Their excellent G-Class 4x4 is acknowledged by many car aficionados as being best in sector.
Who could have foreseen that from its initial vehicle offering in 1886 – the Benz Patent-Motorwagen, the world's first true automobile – that Mercedes-Benz would grow and evolve to the point that today it has its own 'world'?
Introducing Mercedes-Benz World
Mercedes-Benz World (MBW) is the company's hi-tec visitor centre, located on the famous Brooklands site in Weybridge, Surrey. As well as three floors of inspiring attractions comprising both historical and modern day automotive exhibits, the facility – in partnership with premium tyre manufacturer, Continental – provides visitors with exclusive driver experiences, including putting their driving skills to the test on one of motorsports' most iconic racetracks.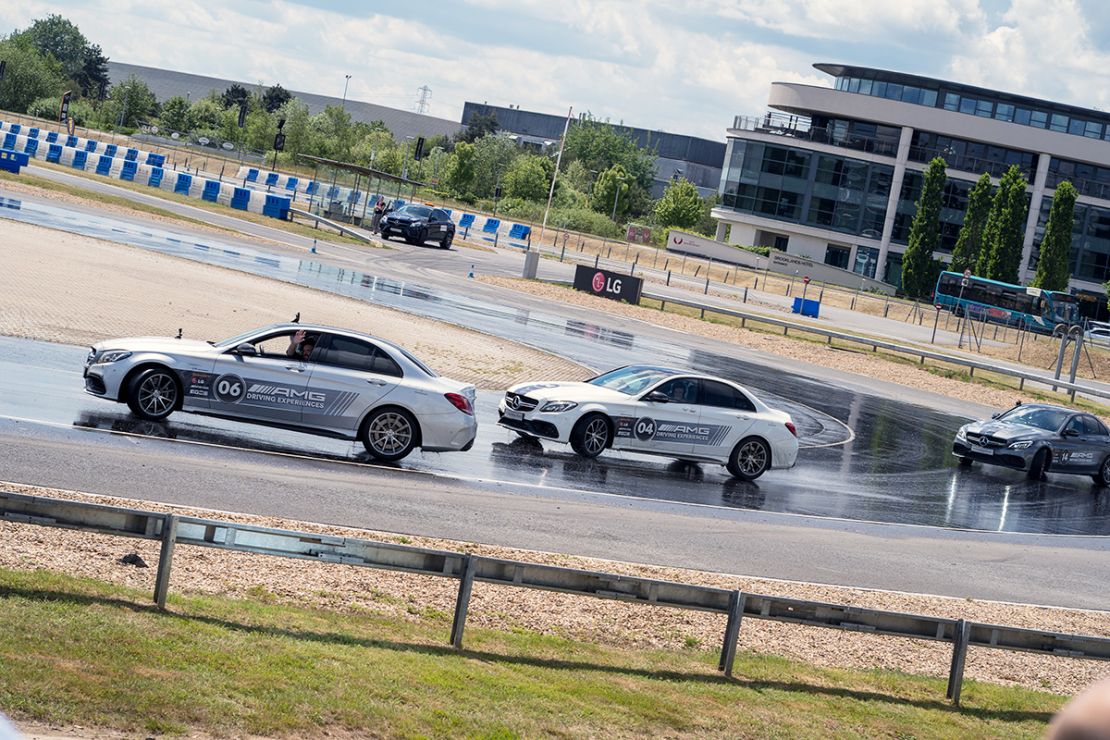 The MBW experience also takes place over a 10 acre off-road course, undertaken in a range of Mercedes-Benz and Mercedes-AMG vehicles. Of course AMG are well known by driving and car enthusiasts, and recognised throughout the world for their extraordinary customisations of Mercedes-Benz vehicles. AMG is a brand synonymous with some of the very best high performance sports cars and SUVs on the market.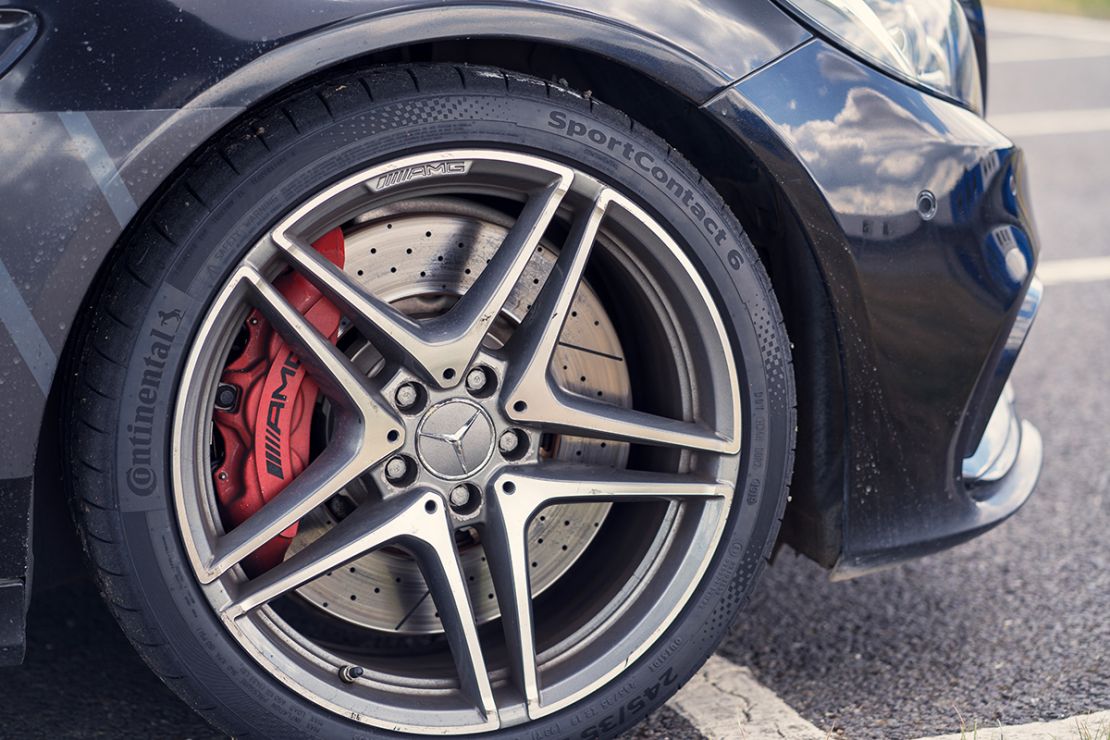 Three is the magic number
A little known fact is that Continental develop and manufacture more than just tyres for the global automotive sector. The company specialise in automotive safety techologies, braking systems, electronics for vehicle interiors, powertrains and chassis components – and much more besides. Their cutting edge technology is integral to many Mercedes-Benz vehicles, including those found at Mercedes Benz World.
But as any experienced, knowledgable driver will already know, the car you drive is only as good as the quality of the tyres fitted to it. Without the right tyres, you're unlikely to get the optimum best out of your vehicle, particularly in the case of a high performance Mercedes-Benz customised by AMG. It should therefore come as no surprise then to learn that many AMG vehicles sport Continental OE – Original Equipment. OE tyres are specifically engineered to bring out the very best characteristics of a car make and model, and are bespoked to deliver optimum performance.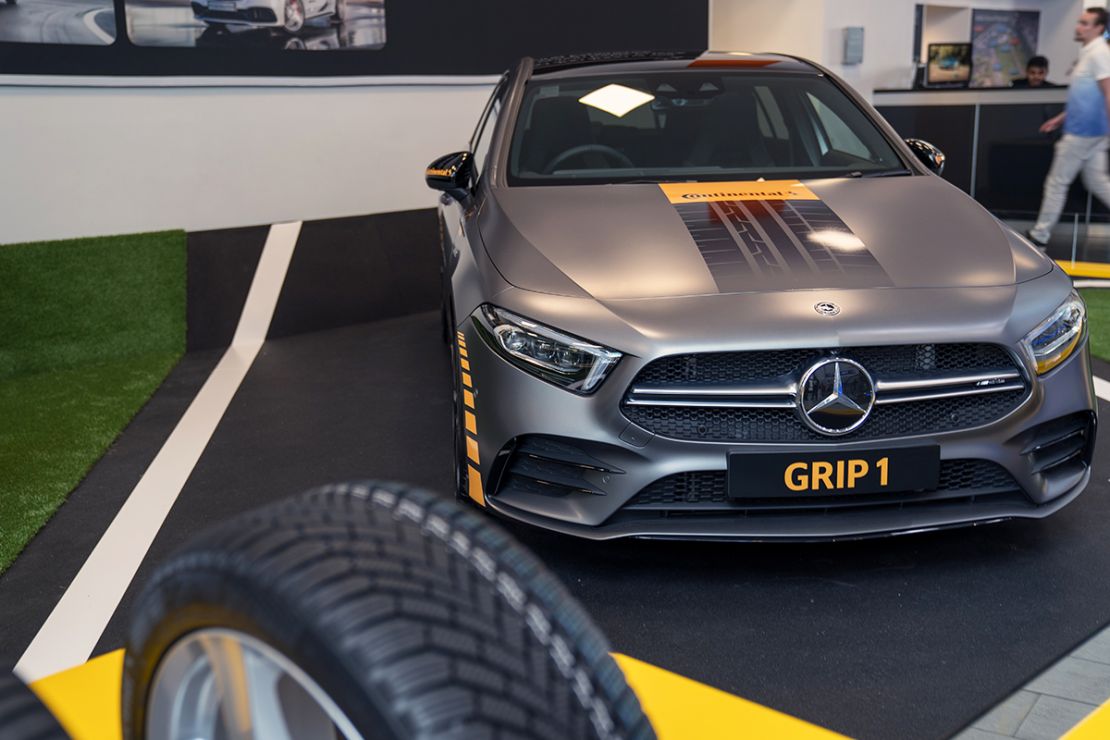 This three-way parnership in excellence ensures an on-the-limit, optimal driving experience for Mercedes-AMG owners, with Continental's award winning tyres performing in unison with the vehicles. New vehicles are received by their owners fitted with a highly tuned variant of one of Continental's superb premium tyres. These tyres are based on the original versions typically fitted to many cars throughout the UK, but have been tweaked to enhance the specific characteristics of the vehicle they're exclusively meant for – bringing out the very best from a high-end sports car. OE tyres are that influential.
Continental OE are fitted to nearly one in three new cars that are manufactured in Europe. Their award winning tyres are that good, and it's one of the reasons why the driving experience at Mercedes-Benz World – both off-road and on track – is undertaken with Continental tyres. These experiences are done all year round, but some of the most popular periods with UK drivers are during the school holidays, when Continental work with Mercedes-Benz to provide free driving demonstrations.
Learning from the best while driving on the best
If you've been lucky enough to have experienced the free driving demonstration, you'll already appreciate what a difference fitting the right tyres to your vehicle makes, and just how important things like good tyre tread depth are to driver safety and vehicle performance.
Unfortunately, across the UK, basic tyre knowledge is generally poor, but it's a very rare day indeed (if in fact there's ever even been one) when a driver that completes the MBW driving experience leaves without understanding how vital having good tyres really is.
Participants at MBW get to feel the variations that driving with Continental's summer, winter and all-season tyres demonstrate. This is experienced on a variety of surface conditions – dry and wet – on tyres with good tread depth and bad, and both premium and budget tyres. These factors matter because they determine the length of stopping distances, and achievable grip.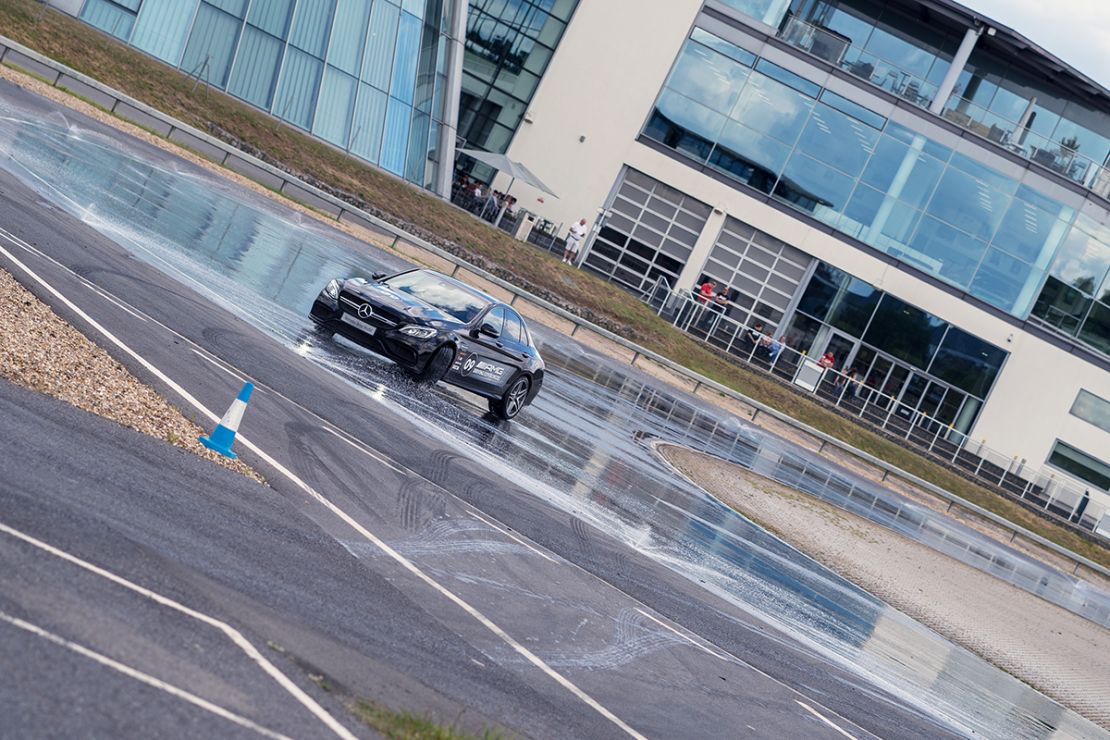 Continetal / Mercedes-Benz / AMG: An investment in excellence
UK motorists that choose to purchase a Mercedes-Benz-AMG via MBW get more than just a superbly engineered vehicle; they also receive a free AMG PERFORMANCE-Training half-day course. This takes place on the purpose-built track facilities at Mercedes-Benz World and combine both advanced driving theory with real track experience. This helps new AMG owners to refine their performance driving skills, and explore the handling capabilities of their vehicle in extreme conditions – all under the expert tutelage of the highly trained MBW driving team, and of course on Continental's superb premium tyres.