Digital manufacturing and safety will redefine the future of driving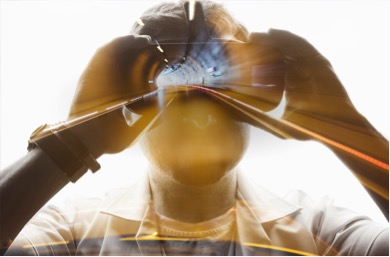 When it comes to manufacturing - particularly in the automotive sector - new components take a considerable amount of time and require extensive levels of preparation. During the development of a car, billions can be spent on the process from beginning to end.
At Continental, development is a continual process, as the future of manufacturing is studied and researched to enhance the capabilities of next-generation components.
Although it is renowned for its tyres, Continental is in fact a supplier of many other equipment and solutions to the automotive industry - from brake systems to electronics, and automotive safety, to name a few.
To assist in the production methods of the future, digital manufacturing and artificial intelligence (AI) have also been extensively invested in and researched by Continental. As a result, they have world-leading expertise in these fields.
Manufacturing in digital is changing everything Why? Because digital manufacturing uses advanced computing to help model, test and make new machines and components. In this modern form of production, the computing and building process are synchronised, allowing for testing, simulation and 3D modelling to take place alongside the actual process of construction. At the core of this technological approach is software. As a result, Continental is one of the largest employers of software engineers in Europe, with 14,000 employed in the company's automotive division. But they don't just work on the digital manufacturing process; they also work on a number of other important advancements, including digital connectivity and data.
The future of automotive safety is being driven by digital An array of digital sensors, cameras and other active safety technologies now combine to provide drivers with cars that has simply never been safer – but that doesn't mean that it can't be improved upon. At Continental, they're continuously striving for improvement, refining the process. A great example of this is centred on the problem of overtaking. Imagine that you're driving behind a large, slow-moving vehicle. You want to overtake it, but it is proving hard to see past, due to its wide size, and height. Continental is working on a solution to this, using Augmented Reality – otherwise known as 'AR'.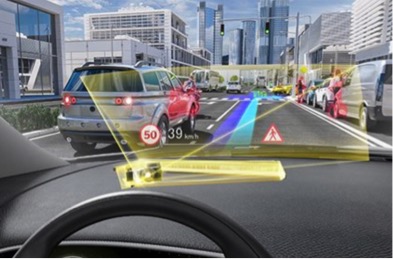 AR is a hugely exciting new technology which will give us the power to improve on what we see. Using live-streamed information from several sensors and data sources, as well as an advanced head-up display (HUD), you may well be able to see right through the truck to perceive the road ahead. Perceive is the right word here, too. You won't be seeing it exactly – you'll be having a live image of the road projected onto your windscreen, allowing you a view of the road that could enable you to make a judgement on whether it is safe to pass or not.
The future of reality is digital With the advancements being made in Augmented Reality, the way we perceive our environment in the future is sure to change. Navigational instructions may well float in the air in front of us and updates on the status of our car and road networks may pop up directly in our line of sight. It is a fascinating piece of technology that promises to lead to some remarkable experiences for drivers and passengers in the vehicles of the future.