What's in store for motorists as the future of driving evolves?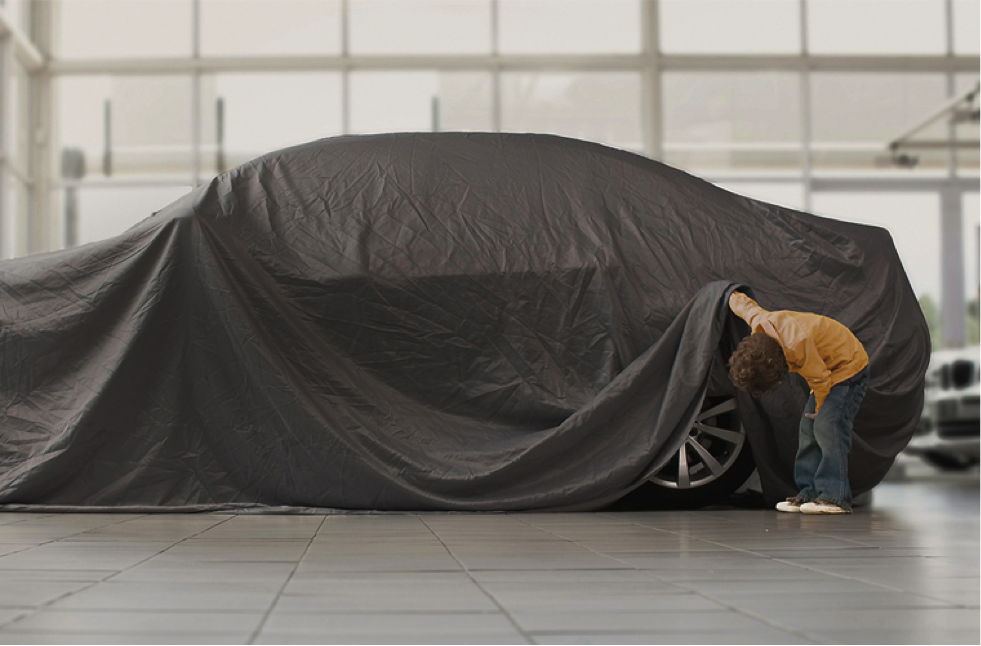 With the incredible advancements in technology and the evolution of transport over the last one hundred years, car manufacturers and suppliers to the automotive industry have had to continually adapt to the many changes that have taken place, just to keep pace.
Some companies have consistently shaped this change. In 1871, Continental was founded as a rubber manufacturing company. The automotive revolution had not yet begun, but it wasn't far off, and so the German company was able to shape the evolution of tyre technology.
Fast forward to 2019 and Continental continues to be one of the most advanced rubber manufacturers in the world, regularly creating highly regarded award winning premium tyres, but it's now expanded to become a automotive technology company that also delivers mechanical and electrical solutions for powertrains, chassis and safety, interiors, and displays, as well as other softwares and tech.
This transformation and expansion hasn't happened by chance. Continual development has resulted in Continental becoming one of the titans of the automotive industry, but there's more to come - and not just for them. Evolution is the challenge that all car manufacturers will face in the coming decades, as the world begins to question what a car could be – or should be. There are exciting times ahead.
Considering the human factor
With the fast progression of automation in the automotive sector, there are questions already being asked about what role people will have with the cars of tomorrow. Where once driving was a very physical, hands-on process, recent technological innovations mean that today the majority of motorists enjoy a much different driving experience to the one their parents faced only a decade or so earlier.
Semi-autonomous technology has been in many cars for a number of years. In these instances, with minimal driver involvement cars can automatically change lanes, speed up, slow down, cruise – and even self-park! In another twenty years time, will we just be supervising the artificial intelligence that does the driving for us, in autonomous vehicles?
If this turns out to be the case, should the cars of tomorrow evolve into completely different environments for their occupants? Will they become more like living spaces than existing cabin interiors?, Perhaps they'll offer unseen levels of comfort and relaxation, with advanced connectivity and infotainment/entertainment systems? Why not? It's only logical. After all, if we're no longer beholden to focusing on the actual task of driving, surely time spent in a car could - and should - be put to better use.
The drive towards full electrification, and beyond
Currently, we as a society bestraddle the automotive past and present; traditional combustion engines versus electric motors. Car manufacturers are working hard to ensure that the vehicles they introduce over the next decade are ready and able to switch from fire to electricity. Governments around the world have announced deadlines for this transition, after which the sale of cars with combustion engines will be forced to cease. How will automotive brands, famous for their thrilling engines and driver engagement, stay relevant in an electric vehicle world?
To support the uptake of electric cars anticipated to be driven by UK motorists over the next decade, charging points are being built across the nation. Many people are even installing smaller chargers at their homes. Some even have access to charges at their place of work. We may even see hydrogen fuel cell vehicles enjoy a larger share of the automotive market. The future of driving is very much up in the air - and up for grabs.
With so many possibilities, car makers are likely be showcasing some very exotic concept vehicles over the coming years. What a car should and could be is currently being debated by designers and engineers. Continental is at the heart of this conversation, and is prepared for any eventuality. How so? It's thanks to the the extensive research, development and diversity of their engineering and manufacturing portfolio. This should not come as a surprise, seeing as they've helped to shape the evolution of personal transport for almost 150 years.
While nothing about the future is ever certain, we are living in exciting times for the automotive industry, and we will all witness some fascinating advances in motoring over the coming years.